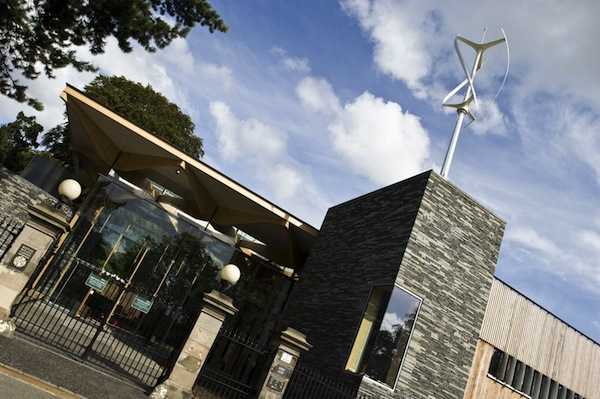 All things Gaelic are to be celebrated at the Botanics this week. 
The Royal Botanic Garden Edinburgh (RBGE), has been chosen to hold the inaugural Scottish Gaelic Awards, on Wednesday this week.
180 guests are expected to attend the ceremony, sponsored by Bord na Gaidhlig, which works with the Scottish Government to promote Gaelic language and culture. Sodexo Prestige, which provides catering and hospitality services at the venue, has tailored a bespoke menu for the event, reflecting traditional Scottish cuisine, with a modern twist.
It includes chicken jambonette accompanied by a haggis mousse complemented by a colcannon potato cake, wilted green beans and a red wine jus. A vegetarian option of baked skirlie tomato with wilted garden spinach will also be served with both menus featuring a delectable dessert of apple crumble and vanilla bean ice cream, topped with a baby toffee apple.
Caroline Martin, Sales Executive for Sodexo Prestige, said: "We are very proud to be the venue of choice for the first ever Scottish Gaelic Awards.  Guests can look forward to a dinner will offer a taste of Scotland using the finest, locally sourced ingredients and a setting which ensures a night to remember. It helped that event organisers involved have staged previous celebrations here at RBGE, the most recent of which was hugely successful Scottish Green Awards.
"They've been impressed by our hospitality and we are thrilled to welcome them back for this special evening which we hope will go on to become an important fixture in the Gaelic calendar."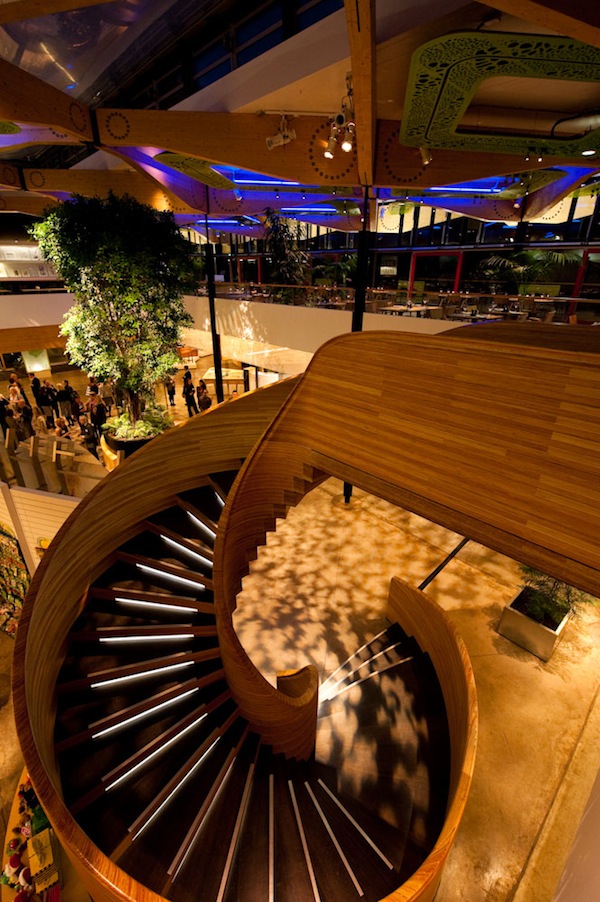 The awards ceremony will be held in the award-winning and eye catching John Hope Gateway building, which is renowned for its environmentally sound architecture inside and out.
Iain Campbell, Bòrd na Gàidhlig Cathraiche (Chair),said:- "We are delighted to be involved in the first Gaelic Awards Ceremony of its kind which looks to reward all aspects of the Gaelic language and culture across Scotland while highlighting the excellent work that is being undertaken to maintain the growth and development of our national language.
"Awards do not only acknowledge success; they recognise many other qualities: ability, achievement, contribution, effort and, above all, excellence. We are looking forward to the event being held in such an unique venue that offers an innovative take on Scottish cuisine and would like to thank all the sponsors of this event and the hard work of those who have been involved in the arrangements of the ceremony."
There are ten awards on offer at the ceremony, rewarding individuals and organisations for their contribution to promoting Gaelic culture in modern society.  Judges have whittled down candidates into shortlists of three nominees in each section. Categories include Young Gaelic Ambassador of the Year Award, the Arts and Culture Award and the prestigious Best Contribution Award.
Tickets for the event are available individually for £75 + VAT, or per table at £750 +VAT for a table of 10 and £850 + VAT for a table of 12.
Included in the ticket price will be a glass on arrival, a two course dinner as well as evening speakers and entertainment.
For information about the event click here.
Sodexo Prestige is the corporate dining, hospitality and events division of Sodexo and partners with 17 venues in Scotland – and 50 across the UK – including the Royal Botanic Garden Edinburgh.
Other partners include Hamilton Park Racecourse, Hampden Park Stadium and Perth Racecourse. Sodexo Prestige also provides catering hospitality for The Open Championship, one of the world's biggest golfing events.