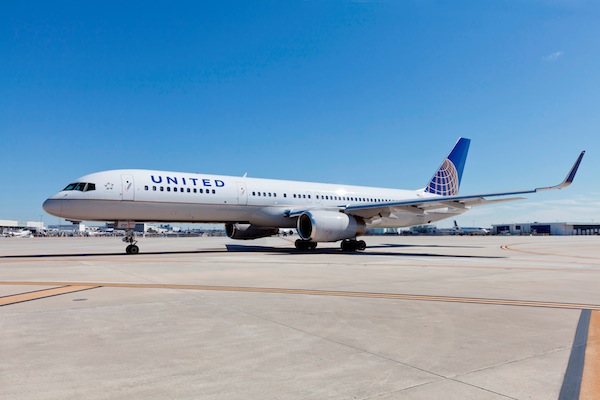 United Airlines will introduce non-stop flights between Edinburgh and its Chicago hub, O'Hare International Airport, during the period 23 May – 6 October 2014 (both dates westbound), subject to government approval. It will be the first scheduled non-stop service between the two cities.
The frequency of the service will be five times weekly during the period 23 May – 12 June and  daily between 13 June and 2 September and then four times weekly between 3 September and 6 October (all dates westbound).
The Edinburgh-Chicago flight, UA119, will depart Edinburgh at 10:25 a.m., arriving in Chicago at 1:00 p.m. the same day. The return flight, UA118, will depart Chicago at 6:00 p.m., arriving in Edinburgh at 7:45 a.m. the following day (all times local). Flight times will be eight hours 35 minutes westbound and seven hours 45 minutes eastbound.
Scotland's First Minister, Alex Salmond, said:- "I'm delighted that United Airlines has decided to invest in a new route and enhance its existing service between Scotland and the USA. By improving direct routes overseas, we can help reduce the need for travellers to make extra connecting flights via London or the continent, support tourism, trade and investment and so further strengthen Scotland's economy.
"The eyes of the world will be on Scotland in 2014 and, as we host international sporting stars at the Commonwealth Games and Ryder Cup and celebrate another Year of Homecoming, we hope to welcome visitors from across the world, not least from the United States with whom we share strong and enduring bonds."
Bob Schumacher, United's Managing Director Sales – U.K. & Ireland, said:- "Having recently celebrated 15 years of operations in Scotland, we're delighted to expand our schedule with seasonal non-stop service to Chicago, United's home town. Next year's Homecoming promotion and Ryder Cup at Gleneagles make it the ideal time to launch these flights, which will offer our customers an increased range of travel choices and opportunities."
Gordon Dewar, Chief Executive of Edinburgh Airport, said: "The announcement of this direct route to Chicago is a fantastic validation of Edinburgh and Scotland as a whole.We are delighted to have played our part in developing this route with the other agencies and Government departments that make up 'Team Scotland'.  This collaborative approach works and we look forward to bringing many more international routes to Edinburgh in the coming months."
SNP MSP for Edinburgh Western Colin Keir, who is also the Convener of the Scottish Parliament Cross Party Group on Aviation said:-"Once again we have terrific news from the aviation industry. Every time there is a new route introduced the economy of the city improves. Travellers from our capital get more choice of international destinations. Business and tourist alike have the opportunity to avoid the major southern hubs such as Heathrow and Gatwick.
"Not only do direct flights shorten the journey but travellers pay slightly less in Air Passenger Duty (APD). Given the on-going problems related to ridiculously high levels of APD on international flights and the cost to the traveller, the management team at Edinburgh Airport have done a remarkable job in bringing such a prestigious carrier to the city. Edinburgh and Scotland is internationally accepted as a great destination for business".  Yet another major company is showing confidence in Scotland prior to a Yes vote next year."
The flights will be operated by Boeing 757-200 aircraft with a total of 169 seats – 16 flat-bed seats in United BusinessFirst and 153 in United Economy, including 45 Economy Plus seats with added legroom and increased personal space.
The new flights are conveniently timed to provide connections beyond Chicago to more than 125 destinations across North, Central and South America and the Caribbean. United offers more non-stop service to more destinations from its Chicago/O'Hare hub than any other carrier.

United currently operates year-round non-stop services from both Edinburgh and Glasgow to its New York hub, Newark Liberty International Airport, having started service to Scotland in 1998.
For more information and to book flights visit united.com or call 0845 6076760.