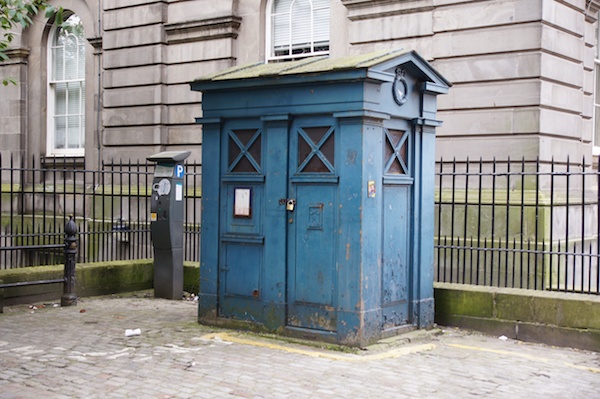 Grassmarket today – Doors Open Day – The Lion King – It's Good 2 Give going to Kilimanjaro! – Police Boxes 
Here is what is happening in the Grassmarket today
@EdinReporter We're holding battle demonstrations today at 11am, 1pm and 3pm in the Grassmarket 🙂 pic.twitter.com/BGYCjGAUsn

— Greater Grassmarket (@GrassmarketEdin) September 29, 2013
Edinburgh's Grassmarket is set for a medieval spectacle hosting family events commemorating the 500th anniversary of the Battle of Flodden over the weekend of 28 & 29 September. On both days, re-enactment group Medieval Realm will give locals and visitors a taste of life in the Middle Ages showing what family life was like, talking about health and diseases as well as the politics of the day.
On Sunday, medieval battles will be re-enacted in the centre of the Grassmarket, bringing 500 year old history to life right in front of the crowd. Visitors can even try their hand at a family-friendly version of the ancient art of longbow archery under the supervision of experts from Ancient Armouries.
Costume maker Sara Best will be inviting local kids to make their own medieval clothes,ready to take away. Sunday will see local school children parade their own medieval banners from 1 to 2pm, and they will also be given the chance to dress in medieval garb.
"We're really looking forward to bringing a piece of history into the area over the weekend", says Georgia Artus, Greater Grassmarket Business Improvement District (BID) project manager. The area was a hub of life during the 16th century with merchants, tradesmen and farmers all meeting here to sell their wares and it has  remained  a thriving centre for independent trading in Edinburgh ever since. It's fantastic to be able to travel back to these times and get a feeling for what life would have been like."
Residents and visitors will also be treated to medieval music and dancing during the weekend, adding to the historic atmosphere.  Many local businesses are also working on specific themed offers to help celebrate the anniversary, such as free sweet treats for costume workshop participants from Helios Fountain.
Even some of the stalls of the weekly Farmers Market, held on Saturdays from 10am -5pm, will be dressed in line with the theme and offer treats popular in the Middle Ages.
Celebrations kick off at 10am on both Saturday and Sunday, finishing at 5pm. For a detailed schedule of what's on, click here.
The Scotsman reports on another battle which is looming there however with one of the publicans in the area set to launch legal action about the status of the Business Improvement District which has been set up recently.
***
What are you visiting today at Doors Open Day? The full list of places to visit is here. Remember they also have a really useful app!
***
We filmed the Lion King exhibition the other day and made this little film to try to persuade you to go along and see it all!
***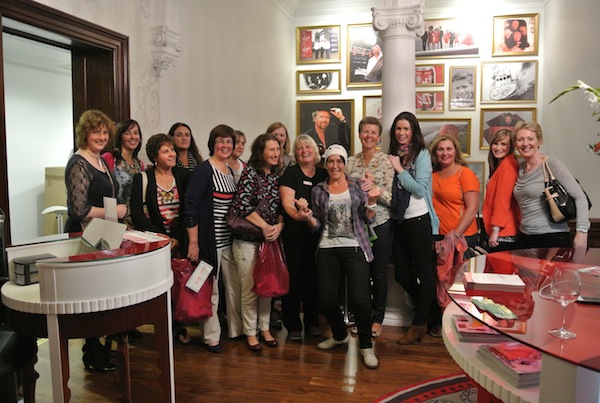 We are *waving* to the team from It's Good 2 Give who are setting off on their Kilimanjaro trek this week. They are leaving on a very early flight so we are excused from going to wave them goodbye at the airport….. But we hope that they all do very well and get to the top. You can read more about the team and what the Edinburgh based charity does over here.
So far the local charity has raised over £100,000 from the trek alone, but much much more from their other efforts to help young people with cancer in Edinburgh and the Lothians.
***
We took this photo of the police box in West Register Street a few months back but the other day it is now completely boarded up. Anyone know what is happening with it?
One that has come to our attention is at the end of Heriot Row at the junction with Wemyss Place  which is empty and a bit forlorn. There don't appear to be any recent planning applications on the council website for the old police boxes 22 of which were put up for sale by the police in 2012, and which were then available for redevelopment.
There is one on Rose Street at the back of The Dome which is now a Frozen Yoghurt outlet.
There is a Facebook page for the police boxes which does not have any recent information on it…..
If you have a photo of a police box then do send it to us with a note of the location – we would love to have the full set, and then we are going to map them all….