Stagecoach today announced the launch of a new overnight sleepercoach route that will link central Scotland, Fife and Edinburgh with London.
The new service – which will serve Falkirk, Dunfermline, Ferrytoll, Edinburgh and London – will start on 12 July, providing overnight services every day of the week. Tickets for that service can be booked now on www.megabus.com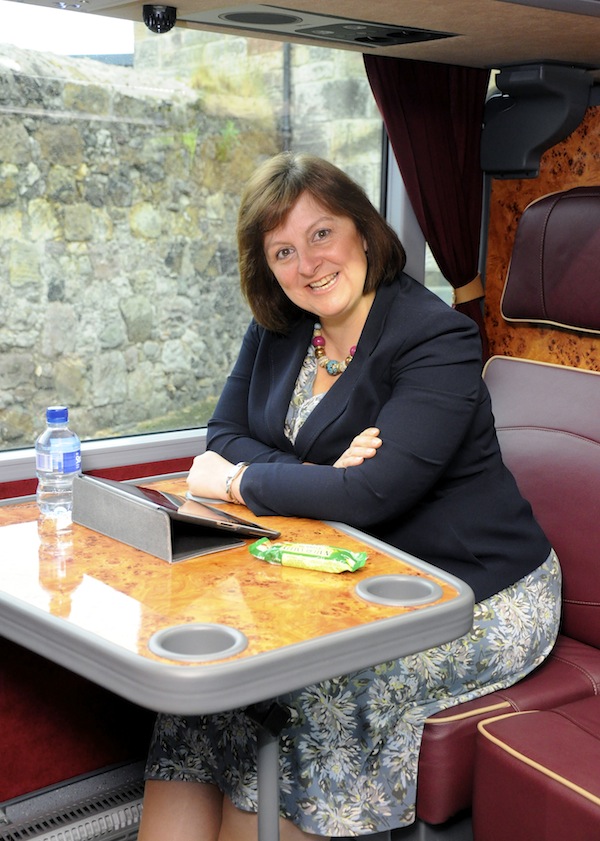 Stagecoach announced in April that is introducing a network of overnight sleepercoach services to link London with Aberdeen, Aviemore, Cumbernauld Dundee, Dunfermline Edinburgh, Falkirk, Ferrytoll park and ride in Fife, Glasgow, Inverness and Perth.
All of the new overnight megabusGold.com routes are being launched this summer, with detailed start dates being announced locally.
The new services will all operate using a fleet of 10 specially designed coaches which have leather seats that can be converted into lie-flat beds.
Prices will range from £15 to £60 and the services will operate seven days a week.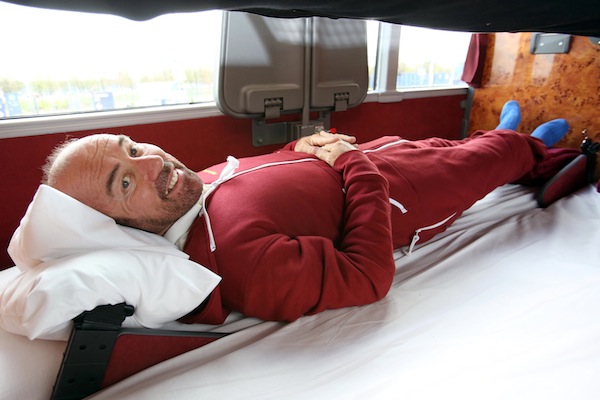 The state-of-the-art double-deck coaches boast luxury leather seats with tables, power sockets, free Wi-Fi and a toilet. The specially designed vehicles have 55 seats that convert into 42 beds.
Trials of the new vehicles have achieved positive feedback from customers, with the majority saying they will use the service again and recommend it to friends.
Customers receive complimentary refreshments during their journey as well as a sleeper kit which includes an eye mask, a toothbrush and toothpaste. In addition, as a pilot, passengers will also be given a choice of a blanket or a onesie to sleep in during their journey.
Elizabeth Esnouf, Managing Director of Stagecoach's UK Coach division said: "We know there are lots of people who already travel on our overnight services from Edinburgh and we're delighted to be offering this new travel option to people in Fife and central Scotland as well. We look forward to welcoming passengers on board these new services when they get underway this summer.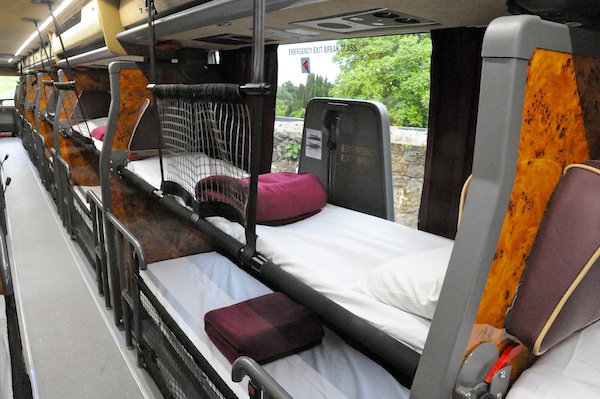 "Our sleepercoach vehicles are the first of their kind in the world and we're excited to be using them to provide a great value, comfortable service for our customers that will allow them to go to bed in one city and wake up in another."
Journey times on the sleepercoach services are comparable to existing sleeper train services, with customers able to make the trip from Edinburgh to London in less than eight hours.
The launch of the new sleepercoach network follows the huge success of a pilot route between Glasgow and London using refurbished vehicles fitted with bunk beds.
Specially designed and manufactured by Van Hool in Belgium, the new sleepercoach vehicles will operate under a new megabusGold.com brand. All routes on the sleepercoach network will be operated through the Scottish Citylink joint venture between Stagecoach and international transport group ComfortDelGro. A new dedicated megabusGold.com website will be launched later this year.
For further information about the new sleepercoach services or to book the new overnight Aberdeen-London route visit www.megabus.com