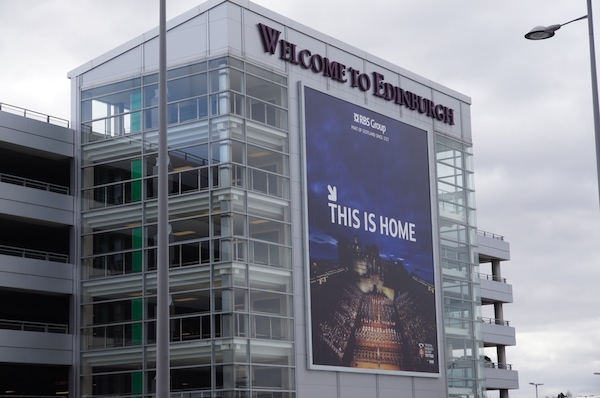 EDINBURGH AIRPORT GIVES WARM WELCOME TO CAPITAL SPORTS CENTRE BID
Edinburgh Airport has given its backing to the Capital's bid for the National Performance Centre for Sport (NPCS) as the battle to be named as the host city reaches its final stages.
Scotland's largest airport has pledged its practical support for Edinburgh's bid with a host of measures that will provide transport and logistical support for athletes and their teams passing through the airport.
These include meeting facilities for arriving and departing teams, priority check in and security processes, lounge access and facilitated business services support.
Less than five miles from the proposed site for the NPCS at Heriot-Watt University, Edinburgh Airport will ensure that athletes travelling to and from the centre will be given the best possible welcome to the Capital city.
Gordon Dewar, CEO of Edinburgh Airport, said: "Edinburgh Airport will be proud to contribute to the success of the National Performance Centre for Sport based at Heriot Watt University. We believe that the combination of location in the Capital City and the quality of the facilities and services set out in Edinburgh's bid are second to none.
"Those visiting the centre from outside of Scotland can be assured of an excellent Scottish welcome at Edinburgh Airport and those leaving to compete can be assured of the best send-off and preparation as they go off to represent our country."
Edinburgh has been shortlisted alongside Stirling and Dundee for the £25m centre, with a decision expected in late summer. The facility is intended to provide Scotland's top sports men and women with the facilities, programmes and services that will enable them to excel on the international stage.
Heriot-Watt University's bid provides an easily accessible site situated in the capital city of Scotland with good transport links to the rest of the country and the UK. The University already has a strong sports science programme and close links to community clubs, as well as a number of national organisations including Scottish Squash and Racketball.
Councillor Richard Lewis, the city's Culture and Sport Convener, said: "Edinburgh Airport has an international reputation for excellence proven by the fact it has been voted Best in Europe three years running.  It is this ethos of excellence that we plan to bring to an Edinburgh-based National Performance Centre for Sport and having supportive partners, like Edinburgh Airport, help us to deliver on this."
The services Edinburgh Airport would offer will be tailored and branded to the specific needs of the NPCS. These are well established proven services that the airport offers to their top quality partners, including Gleneagles Hotel, their international airline partners and civic and cultural leaders travelling through the airport.
Professor Steve Chapman, Principal of Heriot-Watt University, said: "We have a wide range of backing for Heriot-Watt's bid to host the National Performance Centre for Sport, and it's tremendous to see this practical support from Edinburgh Airport.
"Transport links are a key component of  the Edinburgh bid, especially given the importance for top athletes of travelling between training and international competition, and the practical, tailored  support offered by Edinburgh Airport will help to ensure that the Centre provides our athletes with the package they need in their drive to achieve sporting excellence."
Back the bid at www.goedinburgh2016.com or follow Go Edinburgh 2016 on Facebook or Twitter for regular updates.