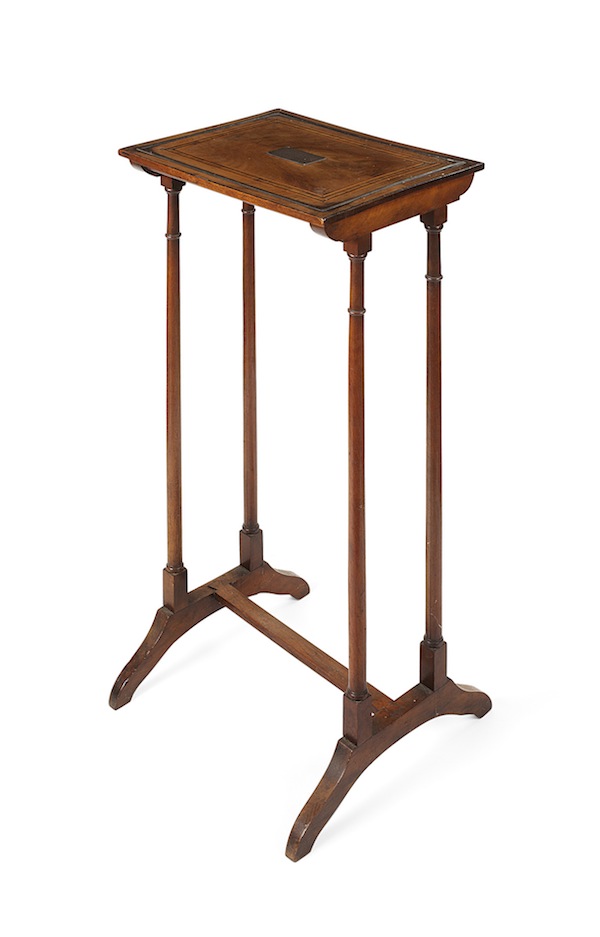 A table once used by the Emperor Napoleon valued at £300 will be sold at auction by Lyon & Turnbull in their Fine Antique Sale Edinburgh next week on 26 June 2013.
The regency mahogany side table is mounted with a with a silver plaque engraved 'CETTE PETITE TABLE PROVIENT DU MOBILIER DE L'EMPEREUR NAPOLEON ET ETAIT PORTEE CHACQUE JOUR SUR LA TERRASSE A St HELENE OU S.M. PRENAIT LE CAFE'.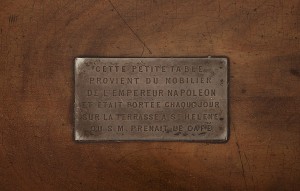 When Napoleon was exiled to the British controlled island of St. Helena in the south Atlantic in 1815, he was housed in Longwood House, a modest single story residence built specifically for this purpose. Simply furnished, it was a far cry from the lavish surroundings he had enjoyed as Emperor.
The present lot, by repute used by Napoleon to take his coffee on the terrace of Longwood House, is similar to a side table visible in several paintings made of Napoleon on his deathbed, and a possibly matching table from the original quartet can be seen today in the sitting room at Longwood.
Longwood House was the former summer residence of the Lieutenant Governor, it was converted for the use of Napoleon in 1815. The British Government recognized its inadequacy as a home for the former Emperor and his entourage, and by the time of his death had built a new house for him nearby, which he never occupied. After Napoleon's death, Longwood House reverted to the East India Company and later to the Crown, and was used for agricultural purposes.