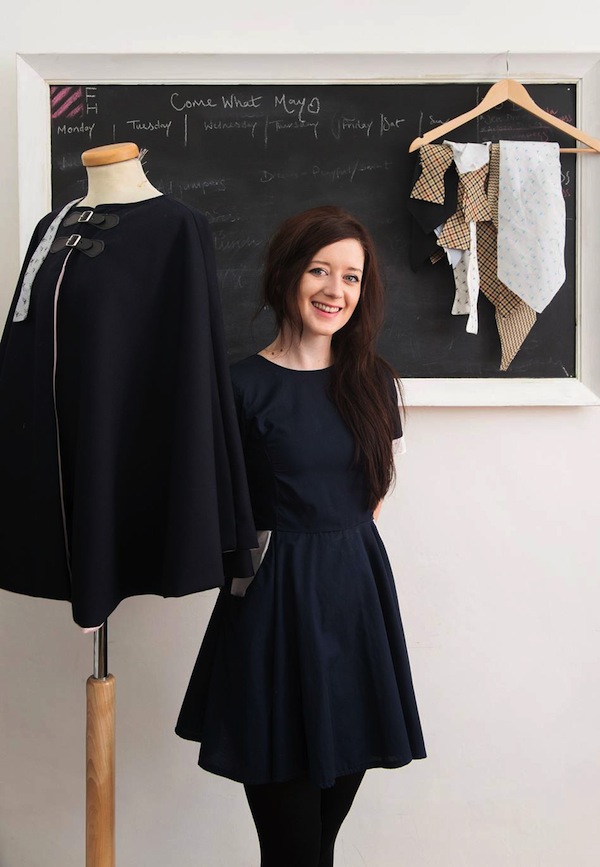 FASHION SUCCESS FOR DESIGNER ENTREPRENEUR
Womenswear designer Fiona Anderson, 25, from Edinburgh has secured an American stockist and launched an online boutique following the success of her first clothing collection.
Fiona set-up her fashion line in 2011 under the name 'Eleanor's Riot' and sold her first designs at Godiva boutique in Edinburgh. Within two months Fiona's collection had completely sold out and she then adopted her name  'Fiona Heather' for the business to reflect the simplicity and elegance of her label. She has since secured interest from a boutique owner in America to stock her next collection overseas.
Fiona was able to create her new website with funding from The Prince's Trust through its Youth Business Scotland scheme that supports 18 to 30 years old to set up and continue in business. She secured a BT Scotland Young E-ntrepreneur Award and built a web platform that has broadened her customer base and allowed her to secure new suppliers.
Fiona said:- "The Youth Business Scotland programme has given me the confidence and freedom to push myself further and achieve my goals. The BT Scotland Young E-ntrepreneur Award opened up a number of new avenues for my business and this has been vital to access new markets and really take the business to the next level. If demand continues I'll be looking to open my own boutique and run the online boutique simultaneously."
Commenting on her success, James McClafferty, Partnership Director at BT Scotland, said:
"It's great to see how Fiona has used the award to diversify her marketing strategy and develop the scope of her business.  An online presence is a critical asset to any businesses operating in today's market and will undoubtedly help Fiona generate additional interest and sales. We wish her all the best for the future and will be watching her."
The Reporter's favourite piece from her current collection is the 'Madeline Cape' featured in the photo.
Find your favourite on Fiona's new website www.fionaheather.co.uk
Ann Russell writes her own fashion blog here.