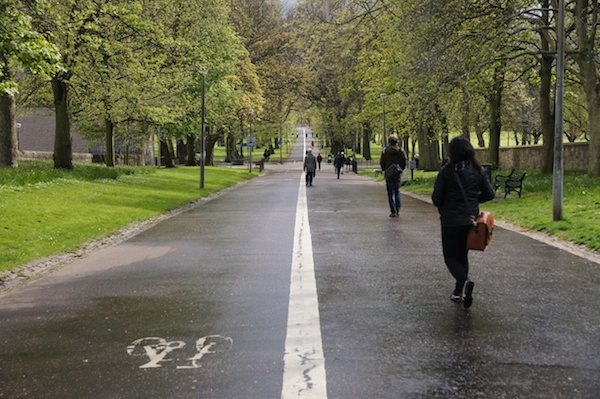 Pedal on Parliament – Stockbridge Market – Edinburgh Festival of Cycling – Mark Beaumont at the Queen's Hall – Today at The Filmhouse
Pedal on Parliament takes place later today. We hope the weather is more favourable than yesterday! We will have a team of reporters out on the streets later, and our reports will be filed here in News and under our TERLive! section. 
The event attracted over 3000 cyclists last year and more are certainly expected this year.
***
Stockbridge Market is on today and you will find out which traders will be there and how to get there here on their website.
***

How did the idea come about for the Edinburgh Festival of Cycling? Well it was the brainwave of cycling enthusiast and safety ambassador, Kim Harding.
Tom Allan of InnerTube interviewed Kim about the idea for the festival which will take place from 14 -23 June 2013.
***
Mark Beaumont is a Scottish broadcaster, adventurer and author whose series The Man who Cycled the World, The Man who Cycled the Americas and Rowing the Arctic have brought him worldwide acclaim. In 2010 he was presented with the Glenfiddich Spirit of Scotland Top Scot award.

Talking about these and other expeditions, Mark will share how he has made a career from adventure and documentaries. This event on 19 June 2013 is part of the inaugural Edinburgh Festival of Cycling and is supported by Alpine Bikes.

Websites www.edfoc.org.uk
www.markbeaumontonline.com
Twitter @edfoc
@MrMarkBeaumont
***
The Filmhouse in association with Children's Hospice Association Scotland (CHAS) are screening UP this afternoon at 3:30pm and here is why:-
"CHAS has launched The 100% Project, which aims to start conversations about death, dying and bereavement in a life-affirming way. We all love a good tearjerker for its cathartic and life-affirming qualities, and earlier this year The 100% Project held a vote to select 'Scotland's Favourite Tearjerker'. A shortlist of weepies was revealed on Facebook and Twitter, voting took place and the winning film is Up!"
This is one of The Reporter's favourite films, and yes it will make you cry!