CHARITY TEAMS UP WITH BUSINESS GATEWAY TO HELP OVER 50S IN EDINBURGH EXPLORE SELF-EMPLOYMENT
A charity dedicated to helping the over 50s explore self-employment is coming to Edinburgh for the first time to introduce a new workshop to help mature people start up their own businesses.
The Prince's Initiative for Mature Enterprise (The Prince's Initiative) will join forces with Business Gateway in Edinburgh and Edinburgh City Libraries to hold a one-day interactive workshop on Wednesday, 8 May 2013, offering advice and mentoring help to develop budding enterprises.
Recent figures provided by the Office of National Statistics (ONS) showed that self-employment is gaining popularity with 4.2 million (14%) self-employed workers nationwide, an increase of 367,000 in four years.
There are 299,000 self-employed in Scotland and this has matched the national trend, increasing by 28,000 (10%) between 2008 and 2012.
There are currently 34,500 self-employed in Edinburgh, with The Prince's Initiative and Business Gateway both promoting self-employment as a viable route into sustainable employment, which could be a possible alternative for the 2,200 unemployed over 50s in the city.
The one-day workshop will help people over the age of 50 decide whether self-employment is the right option, covering issues such as the benefits of starting a business and how to develop a business idea.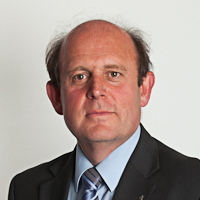 Councillor Frank Ross, Convenor at the City of Edinburgh Council's Economy Committee, said: "We are delighted that The Prince's Initiative and Business Gateway are joining forces to provide a platform for the over 50s in the city so that they may go on to utilise their knowledge and skills to support themselves, as well as their communities.
"Mature people have so much to offer as they have the right skills and experience to make a positive contribution to the Council's Economic Strategy and potentially create additional jobs which can be taken up by our young people."
Nick Bunting, The Prince's Initiative's Chief Executive, said:- "Mature workers face a perfect storm of longer working lives, a pensions' crisis, economic downturn and the uphill struggle to find employment once it is lost. Their experience is often sacrificed against cost. We help people respond positively and all the evidence shows that they make a success of it, still running businesses at the key one and three year stages."
Further details can be found at www.prime.org.uk/courses or by telephoning 0845 862 2023.