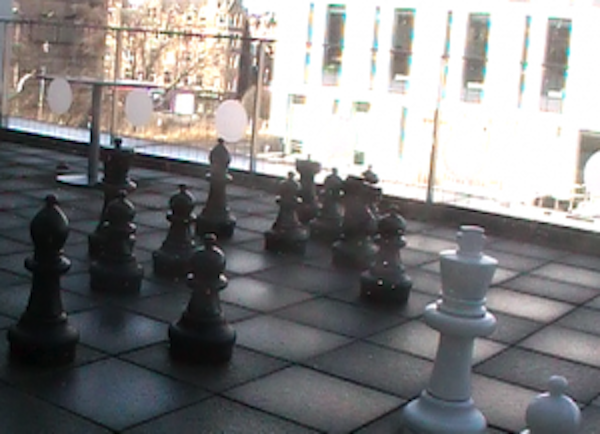 The appearance of a Giant Chess set on the Meadows in Edinburgh this summer  should enable children to enjoy the ancient game in the fresh air, while also promoting essential life skills, according to those behind the project.
It has been organised by Jason Kouchak, an acclaimed classical musician and contributor to public projects, whose vision is to set up giant chess sets in major capital cities. The children involved in the Holland Park giant chess in London which Kouchak organised two years ago, have so far participated in national competitions with local English schools, and Kouchak wants to take it further hoping that Edinburgh will play against London. The idea is to organise international competitions, with a giant game being launched in Paris in October.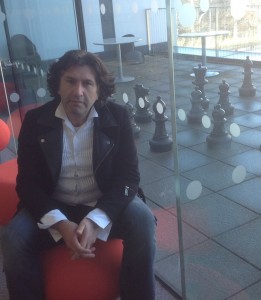 Kouchak believes the importance of chess is that it teaches skills which are increasingly needed in an age of computer games. He said: "The value is to inspire, inform, educate and entertain them.   Focus, concentration etiquette and issues of respect all improve as the players work together to teach each other and set up the pieces.  The game of chess has great interactive value, and there is no interaction when they're on the computer."
Sciennes Primary, which is close to The Meadows has been involved in the project as a result of their chess club, and pupils were present at the launch, although the ceremony was cut short due to the sudden bad weather.
Kouchak, himself a chess player, and friends with Viswanathan Anand, the Indian chess Grandmaster and the current World Chess Champion, received permission from The Scottish Government and the council to set up the project in The Meadows.
He provided the giant chess pieces himself, with the City Council supplying the paved squares. The huge chessboard will be painted twice a year, and park rangers will set up the pieces and put them away at the end of the day.Tuition is also being arranged arranged with the involvement of Scottish grand masters, but is yet to be finalised.
Adults are welcome to take part. The game is suitable for ages of 7 and upwards, and aimed at all levels of skill. Adults are welcome to take part, and also encouraged to supervise the children, and it is aimed at all levels of skill. There is no charge for participation.
More information on the project can be found here.