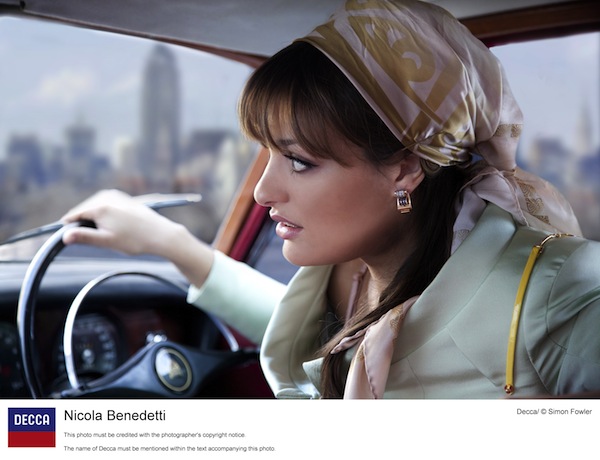 Stopping off as part of a nine-venue Scottish tour, violinist Nicola Benedetti brings the glamour of the silver screen to the Usher Hall on Thursday in a live concert based around her best-selling album The Silver Violin.
Cleverly intertwining concert classics with movie themes, Benedetti performs John Williams's moving music from Schindler's List, and the well-loved theme from The Gadfly by Shostakovich. She contrasts them with two arias from Korngold's passionate opera Die tote Stadt and Tchaikovsky's turbulent and deeply Romantic Piano Trio, in which she is joined by cellist Leonard Elschenbroich and pianist Alexei Grynyuk.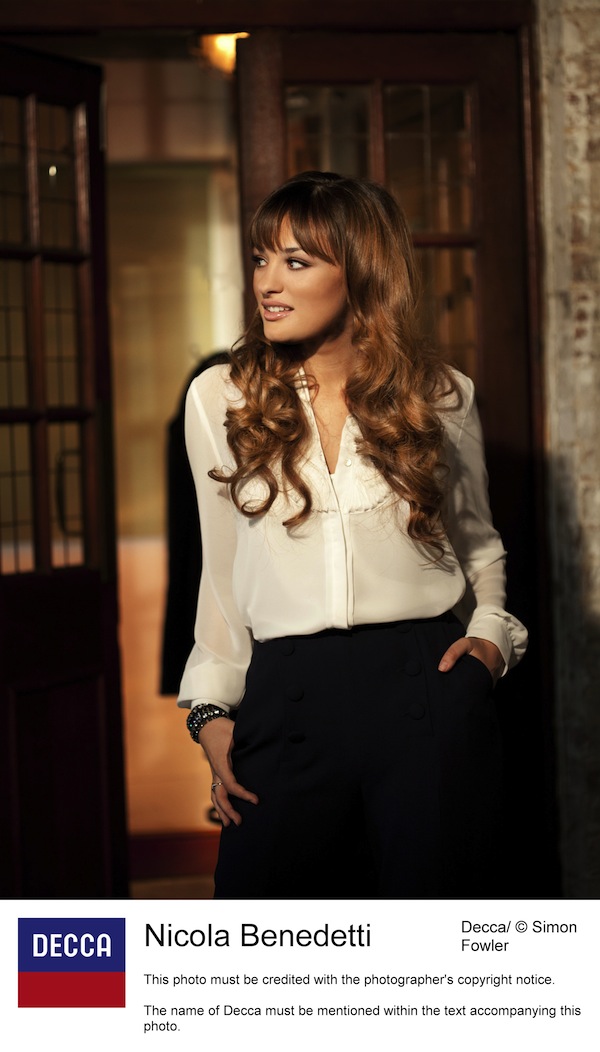 It's a concert intended to satisfy existing fans and classical music aficionados, as well as encouraging new listeners to try out classical music. There are specially commissioned short films interspersed between the musical numbers, giving background on the composers who wrote for the movies. And there's also the chance to put your own questions to Benedetti herself and her fellow musicians about her career and her commitment to music education.
Speaking about acclaimed The Silver Violin disc, available on the Decca label, Benedetti said:- 'I'm constantly trying to combine something that you're introducing people to, but also giving them things that are very instantaneous. That mirrors what I'm trying to do all the time on a much later scale, which is to maintain the quality and seriousness and dedication to developing as a musician, but alongside that trying to go out spreading the work about classical music as much as possible.'
She continued: 'The aim of The Silver Violin tour is to provide an uncompromising and enchanted listening experience that delves deeper into the soul of the composers. I look forward to music fans across Scotland joining me on what I hope will be a varied and moving evening of great music.'
Nicola Benedetti: The Silver Violin is at the Usher Hall on Saturday 16 March. The tour concludes in Ayr (18 Mar), Perth (19 Mar), Inverness (26 Mar), Aberdeen (28 Mar) and Glasgow (29 Mar).