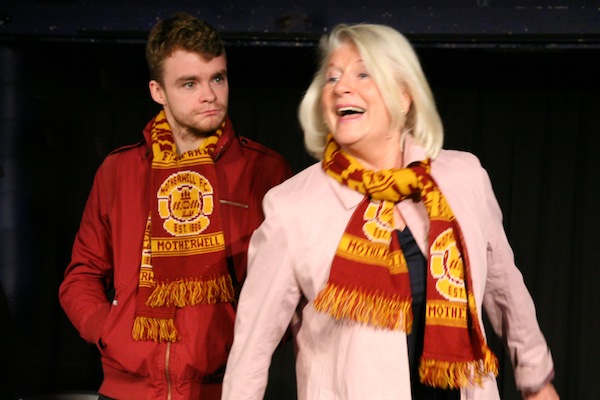 A friendly sign on the way down to Traverse 2 warns: 'This production contains a lot of swearing.' And that's not the half of it, for swearing is the whole driving force behind Douglas Maxwell's brilliantly witty and poignant short play.
But despite its gloriously gleeful profanities – and there are plenty of them – there's so much more to it. It's a play about how language can be used to wield power and confirm class, about regret and grief and discovering previously unknown sides to yourself.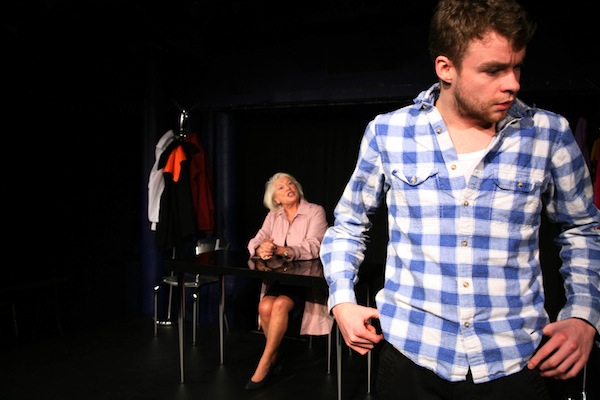 The starting point is simple enough. At the funeral of her company boss husband, Annabelle Love is shocked but intrigued when employee Jim Dick uses a horrendous expletive to describe him with affection. A friendship develops between them – uneasy at first, then increasingly warm – as Annabelle embraces the freedoms that a rich new vocabulary of rude words brings her, and Jim reluctantly guides her through the finer points of usage and semantics.
There are plenty of belly laughs – not least from the obscenities that stream from the refined but repressed Annabelle's mouth as she becomes more confident in her new self – but writer Maxwell is keen to point out how language defines class and character, yet also limits the individual.
Joanna Tope and Scott Fletcher are astonishingly well-matched as the unlikely pair, in finely detailed, vivid performances: it's a joy to watch minute reactions and concerns flickering across their faces as their relationship develops. Fletcher in particular is a powerful presence, with impeccable comic timing yet an aching poignancy and vulnerability when he needs it.
Traverse artistic director Orla O'Loughlin's production is smooth and pacey, and she neatly plays up the piece's more serious themes while never losing sight of its often gloriously coarse humour. It's quite a remarkable achievement to pack so much into 45 minutes – and to make it so wonderfully funny as well.
A Respectable Widow Takes to Vulgarity continues at the Traverse Theatre until 2 March. The A Play, a Pie and a Pint season continues until 23 March.