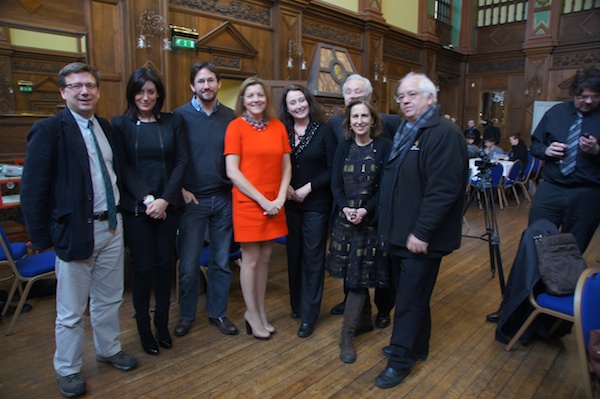 Yesterday lunchtime Edinburgh Napier University held their first Awards Ceremony for journalism alumni, but it was conducted at Craighouse Campus where they are about to leave the building for the last time. Students Andy Mackie, Jenny Kassner and Rachel Watson organised the event held after another of the department's Media Monday talks.
Cat Shearer who reads the news on  BBC Scotland won the Alumni of the Year award at the "Napiers" ceremony which was conducted by Newsnight's Kirsty Wark, whose own daughter is studying journalism at Edinburgh Napier.
On collecting her award Catriona Shearer said:- "I am really honoured to be accepting this. I remember my mum and dad dropping me off for my first day at Napier. Never in a million years would I have thought I'd be back here to collect an award like this. What is really nice about it is that it has been voted for by students."
The Sunday Herald's Iain MacWhirter was named top Scottish Print Journalist of the Year, BBC special correspondent Allan Little won Scottish Broadcast Journalist of the Year, while culture and listings magazine, The Skinny, took the title of Scottish Publication of the Year.
The university will vacate the former hospital premises by the end of 2012 following the sale of the buildings and the site to a property developer for a residential development. One of the other university campuses at Merchiston has been revamped to accommodate classrooms and teaching space for the students who will be vying for jobs on our newspapers and in our media following completion of their studies. The classrooms are now purpose built and one of the lecturers said to The Reporter that they were quite looking forward to the move.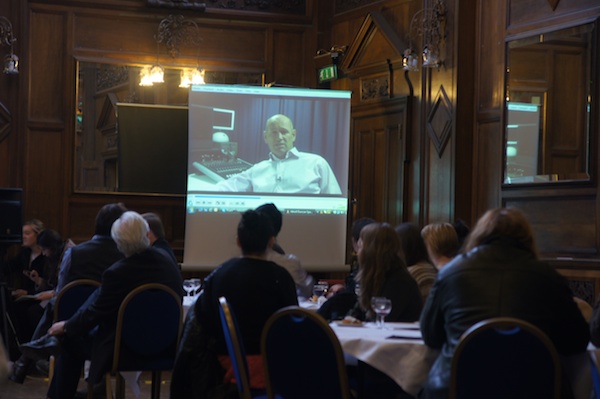 The full list of the 'Napiers' nominees (including those who attended by Skype only!)  was as follows:
Scottish Print Journalist of the Year
Eddie Barnes – Scotland on Sunday/Scotsman
Aidan Smith – Scotland on Sunday/Scotsman
Iain MacWhirter – Sunday Herald
Scottish Broadcast Journalist of the Year
Allan Little – BBC Special Correspondent
Brian Taylor – BBC Scotland's Political Editor
Phil Goodlad – BBC Scotland Sports Reporter
Edinburgh Napier Alumni of the Year
Chris McLaughlin – BBC Scotland Senior Football Reporter
Cat Shearer – BBC Scotland newsreader
Atholl Duncan – Former BBC Scotland Head of News and Current Affairs
Scottish Publication of the Year
The Skinny
Sunday Herald
Holyrood Magazine