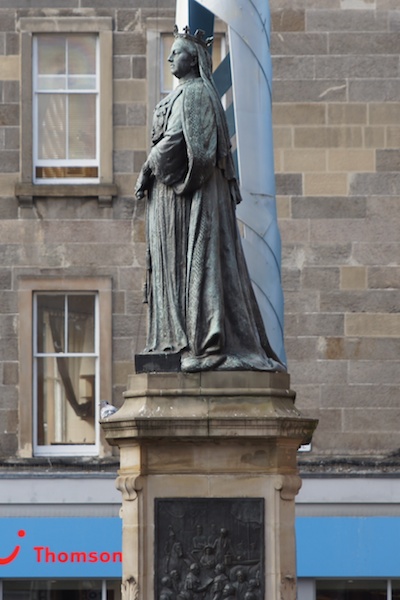 ALL ABOARD FOR LEITH CLEAN UP
A unique community project to improve the appearance of streets in Leith starts today.
Shipshape Leith is a three week initiative which has been organised by The City of Edinburgh Council and Lothian and Borders Police in response to the wishes of local residents and businesses to improve how the area looked.
It will see items such as graffiti, stickers, posters and cable ties being removed from bins, lamp posts, street signs, bus stops, post boxes and telephone boxes.
The streets being targetted are: Leith Walk, Easter Road, Bonnington Road, Broughton Street, Duke Street, Newhaven Place to Salamander Street, North Junction Street, Great Junction Street and Constitution Street.
As part of the initiative a special Volunteer Day has been organised for Friday 16 November in Constitution Street which will involve residents and representatives from the business community joining council staff and police in a clean up.
Councillor Lesley Hinds, Environment Convener, said:- "The community spirit on display in Leith shows what can be achieved when everyone comes together with a common goal. At the end of the day the winners from this initiative are going to be those people who live and work in the area.
"No one likes seeing their streets looking untidy so I am sure the work planned over the coming weeks will have a positive impact. It is something everyone can take immense satisfaction and pride from.
 "One of our key partnership commitments of the Capital Coalition is to maintain and improve the quality of life in Edinburgh and Shipshape Leith is a fine example of this in action."
Sergeant Gordon Duff, from Lothian and Borders Police, said: "This initiative is a fantastic example of just some of the joint working that is being undertaken around the Kirkgate and Great Junction Street areas of Leith.
"Lothian and Borders Police is committed to identifying young people who are carrying out antisocial behaviour in the area, working with partners to address their behaviour and use solutions such as diversionary activities to ensure a long-term and sustainable change."
Anyone wanting to take part in the Shipshape Leith Volunteer Day in Constitution Street should meet at the Kirkgate Victoria Monument at 9.30am on Friday 16 November.
People taking part in the three week initiative include Council staff from various different departments, the Leith Police Safer Neighbourhood Team and Community Payback offenders.