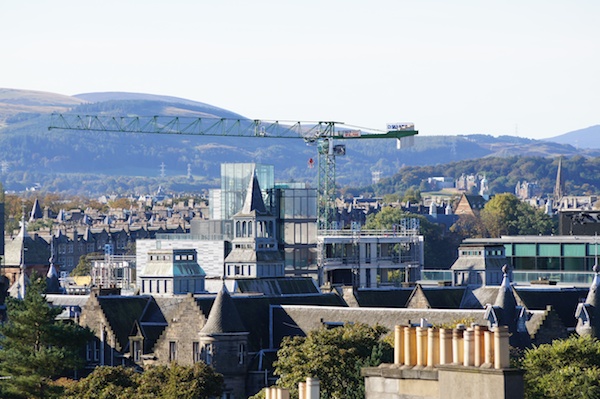 Disabled badges – Even more incredinburgh – BBC Scottish Symphony Orchestra at The Usher Hall – The Miniature & Dolls House Show – Rubbish disruptions
The Daily Record reports that Edinburgh boxer, Alex Arthur, has apparently  used his father's blue parking badge to park his car more conveniently while at Edinburgh University gym. The full story is here.
The Scheme is administered by The City of Edinburgh Council on behalf of Transport Scotland and the badges are given to "people with severely restricted mobility who have difficulty using public transport." Earlier in the month a Glasgow councillor was suspended from the Labour party following an alleged incident involving misuse of a blue badge.
Do you have one of these badges? What do you think of people who use them when they do not really need to? Tell us! theedinburghreporter@gmail.com
***
The Edinburgh Evening News has the story about Gerry Farrell who has been suspended by the Leith Agency following a barrage of tweets by the creative director of the Winter in Edinburgh campaign to defend the company against criticism of the marketing effort. One of the main critics is Deputy Leader of The City of Edinburgh Council Steve Cardownie who is not on Twitter as far as we know…?
Here is how the story unfolded….
***
Next Sunday at the Usher Hall there is a special afternoon performance by the BBC Scottish Symphony Orchestra which will be preceded by a performance by the author A L Kennedy. The performances will include excerpts from Berlioz's Romeo and Juliette and Act II of Wagner's Tristan and Isolde.  The Prelude will take place at  3.00pm   Writer and performer A.L. Kennedy presents a specially written creative response to the myths that feed into Wagner's great opera, and to Wagner himself. Free to ticket holders. The third act of Tristan and Isolde will be performed in April 2013. More details here. 
***
Today at the Royal Highland Centre there is a very small exhibition on. The Miniature & Dolls House Show will be held in the MacRobert Pavilion on today and opens to the public at 10.30am, closing at 4pm. More details here.
***
If you are still having problems with your rubbish collection then you can keep up to date with the ongoing difficulties in some areas of the city by clicking here…. It also gives you links to more information about when your recycling and other refuse should be collected and offers email and phone numbers to report your own problems.