Lothian and Borders Police are joining Lothian and Borders Fire and Rescue Service and The City of Edinburgh Council in putting across the message that they want people in Edinburgh to enjoy fireworks responsibly this year.
The lead up to bonfire night is a busy time for all emergency services, and while the emergency services want everyone to have fun, police will be working alongside colleagues in the fire and rescue service to highlight the nuisance and dangers associated with the illegal use of fireworks.
In the run up to November 5th, police and Trading Standards officers will be visiting retailers to remind them of the legislation surrounding the sale of fireworks.
In addition fire safety talks will be given at schools across the city, and joint patrols will be carried out to dismantle any potentially dangerous bonfires.
Chief Inspector Andy McLaughlin, from Lothian and Borders Police, said:- "Young people and the community should look forward to bonfire night, and be able to enjoy it fully and safely. Although it is an exciting time, the risks involved in playing with fireworks should always be remembered.
"This is traditionally a busy time of year for all emergency services, but many calls could be avoided if people were more aware of the safety of themselves and others. It should be remembered that fireworks are, in essence, explosives, and should only be bought from reputable retailers and used in a safe, controlled environment.
"We have seen a reduction in these types of incidents in recent years, and we hope that our work with school children and shop owners will help continue this trend."
Community Safety Manager for Lothian and Borders Fire and Rescue Service, Steve Harkins said:-
"We want people to enjoy themselves safely this year. We recommend attending an organised bonfire night display to reduce the risk of accidental injury from fireworks.
"Be aware that bonfires must be supervised by an adult at all times. If they are not we will extinguish them. We will also put out any bonfires we believe may pose a risk to people or nearby buildings.
"Lastly we ask that people respect firefighters as they respond to these calls. Any incidents of anti-social behaviour or violence to crews will be reported to the police. We are there to keep communities safe from fire so please let us do our job safe from interference or harm."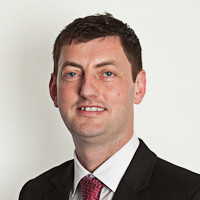 Councillor Cammy Day, Community Safety leader for the City of Edinburgh Council, said: "The proactive approach taken by our community safety teams in dismantling unauthorised bonfires in previous years has been really successful and this work will continue leading up to November 5th.
"We would remind people to only attend organised displays, remember the dangers involved in handling fireworks and enjoy their celebrations responsibly. It's one of the busiest nights of the year for the fire service and it's important they can carry out their vital role without the threat of anti-social behaviour."
Anyone with any concerns regarding dangerous bonfires, or the illegal sale of fireworks, should contact their Safer Neighbourhood Team on 0131 311 3131.