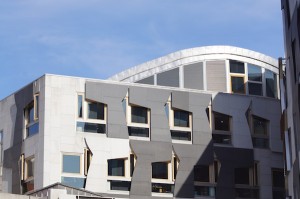 SNP MSPS CONDEMN "VACUOUS" TORY PROMISES AFTER REMPLOY MEETING
SNP MSPs have this afternoon condemned the UK Government for abandoning the disabled workers at Remploy factories across Scotland, following a meeting in the Scottish Parliament with UK Minister Esther McVey.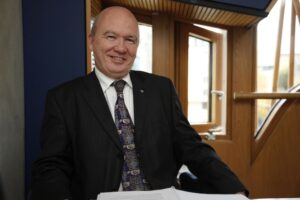 In Edinburgh, where the Remploy factory is set to close on Thursday after no bids were accepted Edinburgh Pentlands MSP Gordon MacDonald said that it was made impossible for Remploy to go out and find new business.
"The UK Government said that there was not enough business to keep the factory in Edinburgh going. I know from discussions with my local factory that they had been given no advertising budget, had no Scottish-based sales person, and that individual managers weren't allowed to try and source work locally.
"What's worse, I'm told that the sales department down south had two dozen vacancies advertised when this closure process began – so how on earth could Remploy factories reasonably be expected to find new business?
"It's almost as if the UK Government have tried their best to run Remploy into the ground. Their vacuous promises about helping staff find new employment will be of absolutely no comfort to workers in my constituency and across Scotland."
Aberdeen Central MSP Kevin Stewart said:
"This entire process has been an absolute shambles, and there must be a moratorium on closures until they can detail exactly what these perfectly viable bids entailed, and why they failed.
"To be putting vulnerable people through Work Capability Assessments at the very same time that they are forcing people with disabilities out of work is not only hypocritical – it's abhorrent."
Mr Stewart also expressed disappointment that Labour MSP Jenny Marra has tried to blame the Scottish Government for the closures – rather than uniting with the SNP in trying to fight the Tory cuts themselves:
"It's incredibly disappointing that Jenny Marra is playing politics with this serious issue. She seems to have just accepted these Tory cuts are to happen – when there is still time to stop them – and is trying to score cheap political points against the SNP."