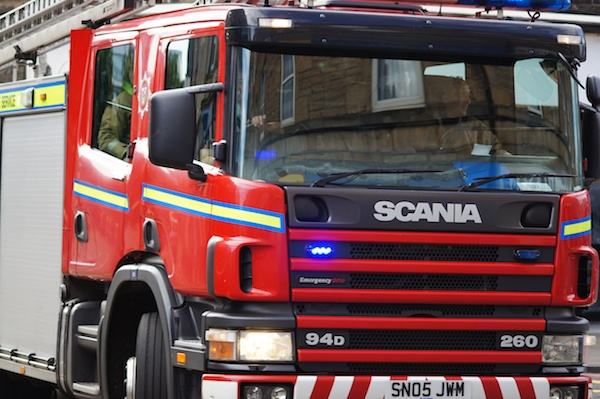 Firefighters carried out a line rescue of a man and a dog yesterday morning.
Crews were called to the Water of Leith at Wester Coates Gardens at 11.12am on Sunday morning after reports that a man in his 40s had climbed down an embankment to rescue his dog and both had become trapped.
Firefighters discovered that the man and his spaniel dog had become stuck on a grassy embankment next to the river and were unable to climb a wall to safety. The dog was raised up in a nappy harness before firefighters used a ladder and one line rescue operator to bring the man up.
The incident was safely concluded at 11.44am. The dog walker and his pet were uninjured despite their ordeal. Eighteen firefighters were involved in the rescue operation.