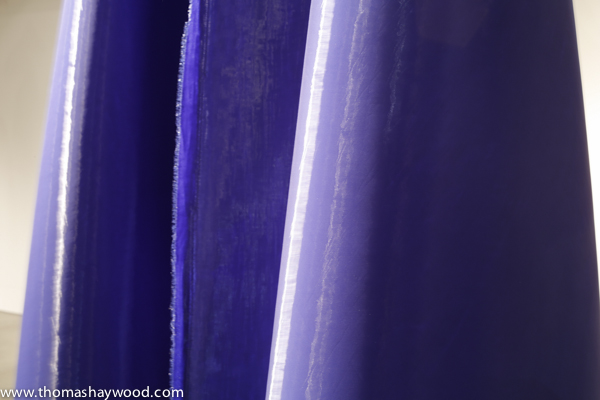 A contemporary Japanese Textiles Exhibition has opened in the Dovecot Studios, Infirmary Street until 24 November 2012. The designs are by Nuno Textiles, whose designer, Reiko Sudo, is at the forefront in the creation of new innovative cloths made from things like fishing line and telephone wires. Sustainability is at the heart of Nuno's designs and in the materials that it uses with the help of cutting edge technology.
Ms Sudo has been been in the company for the last 25 years and is renowned in Japan as well as in many other parts of the world. Nuno works with textile producers to create designs that reflect the importance of cloth for protecting and adorning the body as well as creating social wellbeing.
This exhibition is well worth a glance if you have a spare thirty minutes. Viewers can feel some of the fabrics from the dresses which are displayed on the walls. A large part of this is a real education and shows what can be done.
If you have an interest in textiles and fabrics, this exhibition is not to be missed.