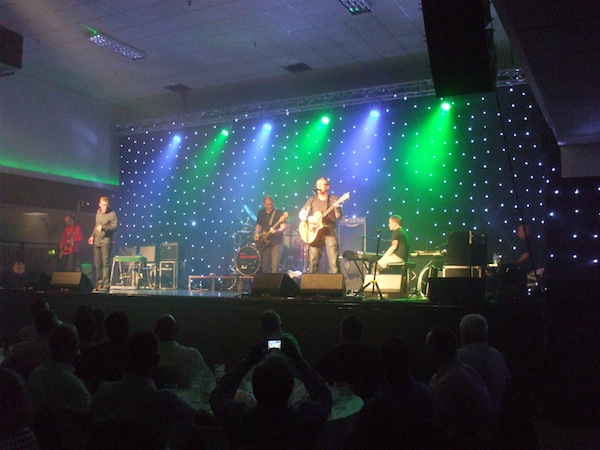 Hibs fans finally said a fond farewell to former captain Ian Murray last night at his testimonial dinner at The Corn Exchange. This was the last in a series of events over the past twelve months to commemorate the service that Ian has given to the club that he and his family have always supported, and as the venue was filling up, Ian took time out from welcoming guests to talk exclusively to the Edinburgh Reporter about his memories, plans for the future and give a message to the Hibs fans for the forthcoming season.
He said: "It's fair to say I have mixed emotions, I've played for the club for over ten years over two spell and been a supporter and I am immensely proud to have, achieved that but I have to get on with my life and I'll give the same effort to my new team as I gave the Hibs, wherever that may be, I'm not sure at this moment in time.
"America is a big possibility for us. I've been out there for the last ten days training with a team. It's gone well and hopefully we can reach some sort of a deal, but if not, I'm open to offers and could continue my career in the UK.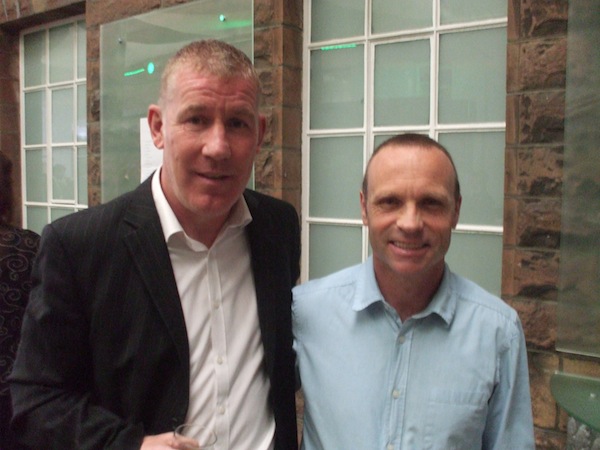 With a career in management or coaching in mind, Ian was asked specifically whether he would like to return to Easter Road one day.
"I've enjoyed my time at Easter Road and had great support from my family and fans and the board and various managers and assistant managers, but I would give ant team at any level my 100%. Dedication, but of course you would love to manage the team you have supported all your life, that would be the pinnacle of your career, but equally I understand that even if you want to be the manager of a certain club doesn't mean you will.
When asked about the highlights, Ian responded:- "There's been a few highlight, I've had good bad and indifferent times, but obviously the dinnertonight is a highlight for me personally, I played in the cup final at nineteen years of age. Derby games, even getting beat, they are all special moments, certain goals, but if I had to pick one highlight it would probably be my debut. To play one game or to play 100 games, at that stage no-one can tell, but to get that chance was fantastic."
When asked to provide a message for the Hibs fans, he said: "It's difficult; the whole country's going through a hard time. I always believe that you should support your team through good, bad and indifferent times. It's obviously set the club back a wee bit getting beat in the cup final by your rivals 5-1 but I would just say keep supporting, the team. If you can afford to go to the games and support the local community please do."
In an emotional night for the thirty one year-old utility player, a 'who's who' of past heroes lined up to pay tribute to his footballing skills and attitude which made him such a favourite with the Easter Road faithful.
First up was arguably the greatest ever Hibs player and the sole survivor of the legendry Famous Five; Lawrie Reilly. The great man didn't mince his words when asked for his assessment of Ian. He told the Edinburgh Reporter: "Ian Murray has been the best player on Hibs books since he returned the club and I'm not just saying that because this is his night. I tell anyone who will listen that, and I only wish we had more like him."
Lawrie's views were echoed by former fans' favourite Jackie McNamara, who can be seen every second Saturday in the East Stand. He said:" Ian was Lawrie's favourite player and mine as well. I liked him very much and am sorry to see him leave the club. I think it's a wonderful gesture from Craig and Charlie (Reid) and all the Hibs supporters who have turned out tonight, who hold him in such high regard, I really hope he does well with his next club."
Former Hibs goalkeeper Jim McArthur who is Ian's agent described why he was adored by the fans. "Ian is a good wholehearted player who wears his heart on his sleeve. There's always a place for a player like him in any team and I believe that he would have made it in any era he played in."
Two legends who were part of the 1991 Skol Cup victory also praised Ian and claimed that he was good enough to have made that team although the competition in midfield would be stiff.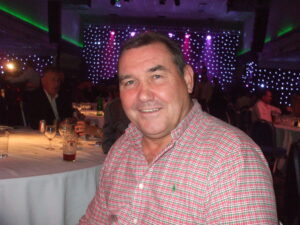 Micky Weir, who is currently weighing up options for coaching roles in the East of Scotland League said: "Ian was a good player. He was wholehearted and what you see is what you get."
Keith Wright said: "Ian would have been a great addition to our squad when we played although he would have had to fight for his place with Murdo (McLeod) and Pat McGinley. I liked watching him in the Sauzee team and it was good that he progressed to a higher level with Scotland, Rangers and Norwich. It's an honour to be at this event to pay my respect to a good Hibs man."
Chairman Rod Petrie said: "Ian has been a tremendous servant to the club and sets an example that others would do well to follow. I wish him all the best in his future career,"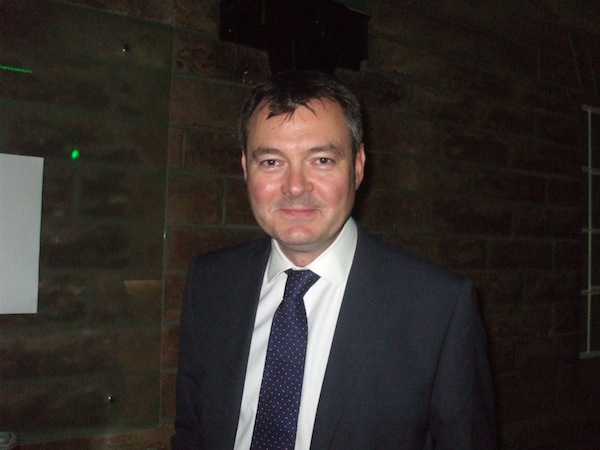 The evening was hosted by Hibs fan Grant Stott, and a raffle with prizes including Madonna tickets, Liam Gallagher tickets and signed football strips by World Cup winners Patrick Viera and Robert Pires, as well as ex-Hibs star Merouane Zemmama. A massive cheer went up when Lawrie Reilly won signed Mark Brown goalkeeper's jersey from last season.
Comedian Russ Williams then entertained the fans with his stand-up routine before running the auction which raised over £4500.
Tickets for Curtis Stiger went for £240, a framed Ian Murray strip from his last ever Hibs game went for £400. A golf four-ball at Archerfield reached £250 and Manchester United tickets went for £650. Overnight accommodation with dinner for two at Le Monde went for £240 and the chance to play against Hibs legends made £300. Memorabilia from Ian's testimonial match including signed Patrick Vierra boots fetched £700.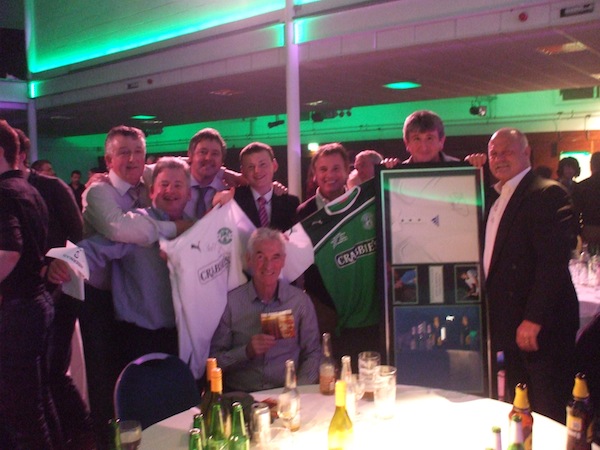 Table 18, sponsored by Edinburgh Lock Centre, Radcliffe Terrace took the award for the most generous of the night when Max Preston from the Southside bid £800 for framed tennis shirts worn and signed by the Murray brothers, Andy and Jamie, whilst father and son Lionel and Fraser Wilson paid £1000 for two tickets to The Proclaimers sell out show on Thursday 22 November at Edinburgh's Playhouse including VIP backstage passes , two signed copies of their latest CD and Hibs home and away tops signed by Craig and Charlie.
The evening continued with an on-stage interview of Ian by Grant Stott, before The Proclaimers raised the roof with a mixture of new songs and old favourites such as Letter from America, Let's get Married, Cap in Hand, I'm on my way, and of course Sunshine on Leith which brought many a tear to the eyes of those present.
They finished up with 500 Miles which brought everyone, including 83 year old Lawrie Reilly to his feet in appreciation.
Afterwards in the bar, Grant Stott said: "It's been a great night. Graeme and the committee have done a brilliant job with a variety of events, but to top it off with The Proclaimers is just a great tribute to Ian and his family."
Ian made 284 appearances for Hibs, scoring 17 goals in two spells.