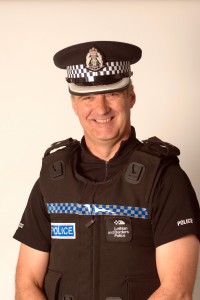 We have been working for some time with Lothian and Borders Police on a new venture for them : a Live Webchat.   So on 19 June 2012 at 12.30 lunchtime we are starting out on what we hope will be a series of live events with police around the city.
We will be based at Lothian and Borders Police HQ at Fettes, and we will have the assistance of their communications team….including the person who sends out all their tweets.
We will begin with Chief Inspector Murray Dykes of Edinburgh West and Pentlands who will be online to answer your questions about policing matters in the area. Murray is based at the Corstorphine Police Station but may also be able to answer some general queries you have, no matter what geographical area you live in, although we cannot enter into any discussion about any live criminal cases.
Natalie Hoy will also be joining us. Natalie is West Neighbourhood Team manager, and is responsible for making sure that services delivered to local residents are properly delivered. This includes dealing with antisocial behaviour, maintenance of green spaces and working alongside partners such as the police.
You can either send your questions for the live web chat to us now, or you can send them in live on the day, or you can join in the discussion by using Twitter. The hashtag will be #AskLBP.
To send your question please use our contact form.