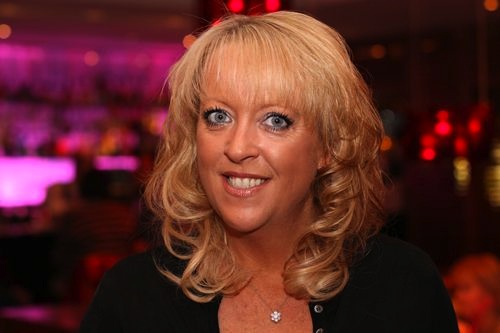 The Edinburgh Reporter talks to Belinda Roberts founder of WeDO Scotland.
What does your typical day look like?
Every day is different, in my work with WeDO Scotland, I spend a lot of time meeting our members and potential members who are interested in joining – decaffeinated coffee is a must!
Membership of WeDO is by invitation only and we carry out a fairly rigorous process to ensure that our members are like-minded and meet our criteria in terms of their growth plans. I also regularly host events as well as writing blogs for our website.  Researching the topics is always interesting and we're fortunate to have access to lots of different sources of information from our members.
What is your potted business biography?
I started working in the recruitment industry in Edinburgh before moving to London. When I returned to Scotland,  having spent another three years working in recruitment, I saw a gap in the market for recruitment training.
So I started running training courses for the corporate market in the areas of sales and management. At the time I was also a director of the Recruitment & Employment Confederation, the representative body for the recruitment industry in the UK.
When I sold my training company 11 years ago I continued to work in training and consultancy for a time, and then launched WeDO Scotland in 2008.  WeDO is a collaboration and introduction organisation for entrepreneurs, and it provides support to our members in growing their businesses.
I am also the Founder of The Networking Coach, an Associate Partner in Castle Investments, a Non-Executive Director of Coffee With A Lid and am a National Board Director with Young Enterprise Scotland.
What was your first job?
My first job after my studies finished was in the recruitment industry with Kelly Services, I worked on the temp desk, supplying temporary administrative staff to a variety of companies.
What do you think is most important: theoretical training or 'on the job' training? Do you have any wish to study for a further qualification like an MBA?
I think a mix of the two is probably the ideal scenario. Some people are just not suited to 'formal' education, the best courses to my mind are ones which combine theoretical learning with an element of practical work experience. If I ever had enough time then I would enjoy doing an MBA but I can't see that happening any time soon!
Are there any people who have been of great influence to you on your career path? 
I've been influenced by many people during my career and have always been fortunate to have spent a lot of time around entrepreneurs including my father who ran his own business while I was growing up.
Which business book would you recommend?
I am a big fan of Richard Branson and would highly recommend his autobiography "Losing My Virginity." It's a fascinating insight into the life of one of the world's top entrepreneurs, and is truly inspirational.
What are your business goals for this year?
We are actively growing our membership of WeDO in Scotland and are also launching in London later this year. I am officially getting The Networking Coach as well as Castle Investments off the starting blocks too. It's going to be a busy year but I thrive on that so I'm not complaining!
What do you do in your spare time?
I play tennis and badminton and enjoy walking and cycling. I love cooking, so spend quite a bit of time entertaining friends for dinner. I've also just finished writing a children's book, 'Hungry Horace – The Greedy Puppy' which will be digitally published and sold through the iTunes store.
Do you think you have a good work/life balance?
It's getting better! No-one who sets up a business can never expect to have an ideal work/life balance in the early stages, the hours are long but hopefully at the end of the day it will be worthwhile.
Do you use social media in your business? If you do then how is it important to you? 
We use social media on a daily basis for WeDO Scotland, and it is extremely important to us both in terms of brand recognition and engaging with both our members and the general business community.  We have a Facebook page, two Twitter accounts and a LinkedIn group, all of which are very active and managed by our Support team at TLC Scotland.
What are the best aspects of living and/or working in Edinburgh?
It's small enough to make getting around easy (apart of course from the never-ending road works) and is a cosmopolitan city which offers so much to do from shops to cafes, to restaurants to open spaces for fabulous walks.  There's always something going on in terms of culture and the summer with the Festival and Fringe gets better every year.
The best place in Edinburgh?
Stockbridge, for all its' vibrancy and range of independent shops, restaurants, cafes and bars.
Your favourite Edinburgh restaurant?
Karen's Unicorn, St Stephen Street in Stockbridge – the best Chinese food in Edinburgh by far, with laid-back surroundings.
Where else have you lived and or worked?
I've lived and worked in Helensburgh, Dollar, Glasgow, Paris, London, Nice and Luxembourg, quite an eclectic mix!
What do you do about business networking?
At WeDO, we host 39 events per year so I'm afraid that most of my networking time is taken up attending our own events. I am however fortunate to be invited as a guest to many other events too as well as speaking at events on a regular basis.
What does success look like to you?
Success is very much based upon belief.  If you believe in what you do then success should follow naturally. I am of the opinion that there isn't a blueprint for success, it looks different for everyone. If you manage to achieve your goals both in life and work then you are successful in my book.