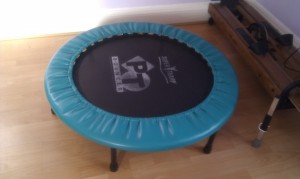 by Jenny MacLean
One to one personal training or group exercise?
When starting a new fitness regime it's important to pick the most effective format for you. These pointers will help you decide whether one to one personal training or group exercise might suit you best:
One to one:
Geared entirely to your fitness needs
Sessions take place at a time which suits you and having made an appointment means you are more likely to attend
Privacy and trust allow you to be open about your fitness concerns and help build your confidence
Accountability – having agreed goals with your trainer provides an added incentive to exercise between formal workouts
Variety – your trainer will introduce you to a wide range of equipment and different work-outs to try
Can also include advice on nutrition and lifestyle
Group exercise:
Sociability – you can exercise with friends and have a laugh
Anonymity – the bigger the group, the less noticeable you will feel
Commitment – less is required from you and large classes are normally drop in
Music – group classes make dance based formats more viable and fun
Lower cost – allowing you to attend several classes
If you're super motivated, you can go it alone. But you could find that you will have more success in achieving your fitness goals if you work one to one with a trainer, or attend group classes.
This is the ninth of Jenny's fitness columns for The Edinburgh Reporter. We hope it helps you to achieve your fitness goals!
You can contact EnergyWise by email or you will find them here:-
EnergyWise Health & Fitness
Holyrood Business Park
146 Duddingston Road West
Edinburgh EH16 4AP
Tel: 07775 621465