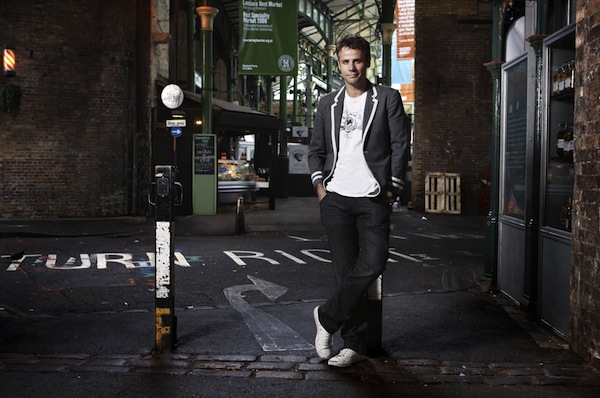 Richard Bacon is to broadcast his BBC Radio 5 live show from the Edinburgh International Science Festival next Wednesday 11 April 2012 .
The Science Festival will play host to the broadcast from the National Museum of Scotland between 2-4pm, featuring a line up of some of the UK's most exciting and interesting scientists who are also appearing at the Festival.
Joining Richard on the show will be stand up scientist Robin Ince and Professor Robin Dunbar, discussing the science behind comedy. They will reveal what happens to us when we laugh, and how we do it.
Blue Peter's resident scientist, Steve Mould, will also be making an appearance along with Helen Arney who together make up two thirds of the Festival of Spoken Nerd – the country's premier night for the insatiably sci-curious.
Flying in from down under, Australia's premier maths communicator, Simon Pampena will chat with Richard to try and find out just why are the Brits so bad at maths? And leading physicist Prof. Jim al-Khalili will provide listeners with a beginners guide to physics.
Richard has been presenting his programme on BBC Radio 5 live for the past 2 years, with 1.6m weekly listeners and 35,000 podcast downloads every day. The show often features leading figures from the world of science, showcasing Richard's love of the subject, with notable guests appearing on his show in the past including Adam Hart-Davis, Simon Singh, Kevin Fong and Professor Brian Cox.
Richard built his career presenting iconic shows including Blue Peter, the Big Breakfast and Top of the Pops and most recently presented a BBC 3 documentary investigating internet trolling.
The Edinburgh International Science Festival runs until Sunday 15 April. Full details of the programme and all tickets can be found at www.sciencefestival.co.uk. Tickets can also be purchased by phone through the Science Festival Box Office on 0844 557 2686 or in person at the Edinburgh Fringe Festival shop, 180 High Street, Edinburgh (open 10.30am – 5.30pm Monday to Friday, 11.00am to 5.30pm Saturday).