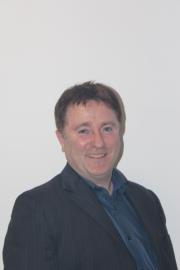 Tim Wight is the Scottish Liberal Democrats candidate for Forth Ward.
He told The Reporter:-"I believe I offer a breathe of fresh air both for Edinburgh and the Lib Dem party.  I am originally from Australia and have a very antipodean directness and honesty.  My father was born and raised in Edinburgh and emigrated to Australia.  I have been living in Edinburgh for 12 years and believe fundamentally in civic duty and responsibility. I, like many others have complained about the council every other day, unlike most I will " have a go".  I have an extensive international business background.  I am not a typical career politician and I believe I can make a sensible and "common sense" contribution to the council, which seems to be lacking somewhat.
Finally, I hope and ask the electorate to judge me on what I have to say regarding local issues.  National politics should not confuse our needs in a local election.  I am a new voice, with fresh ideas and a sound head!"
He has also issued an open letter to all residents in the area by way of introduction.
Dear Resident

I am writing to you as the Liberal Democrat candidate for the Forth ward, for the 2012 elections to the City of Edinburgh Council. I'm excited to have been selected and am looking forward to the challenge, but first I wanted to take this opportunity to introduce myself and explain a little about my beliefs.

I was born and raised in Australia, but have a firm footing in Edinburgh as my father was born and raised in Stenhouse. This is what's influenced much of my understanding of this great city, where I've now lived for 12 years. I believe in approaching life in a direct and honest manner; this has served me well in over 20 years as a businessman in the international community and given me unique skills, which I want to share with the community, and want to take to the Council as your representative.

Finding out what the real issues are for the people in Forth is my top priority. I'm already out there talking to residents about their concerns. Whether it's roads, parking, issues with rubbish, schooling or anything else that gets you mad, then I want to hear about it. You can contact me using the details at the bottom of this page.

The taxpayers of Edinburgh always come first in my politics. I firmly believe that the Council is here to provide essential services for the City, and to seek the best value for the taxpayers. I see a great vision for the future of Edinburgh and wish to make sure that no money is squandered as a result of party politics or bad management.

This part of Edinburgh is a lovely place to live, and I want that to continue. As I continue to knock on doors throughout the ward I look forward to meeting you in the near future.