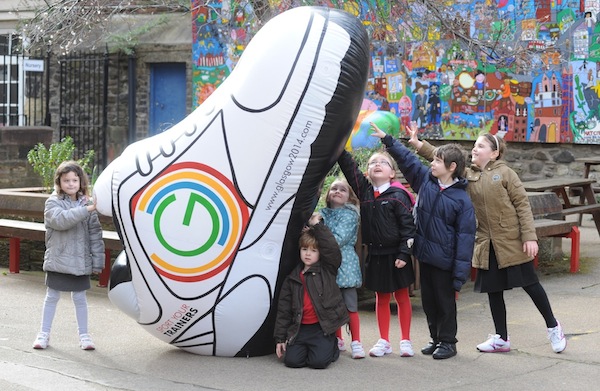 Edinburgh's Sports Leader Councillor Deidre Brock and children from Royal Mile Primary School will be leading by example on Monday 12 March as they go about their daily business – while wearing their trainers.
National Sport Your Trainers Day has been devised to encourage everyone from business leaders, schoolchildren and doctors to politicians and office workers to ditch their normal footwear and wear their trainers for the day to support Glasgow 2014.
Councillor Brock said: "The Commonwealth Games in 2014 will be an enormously exciting time for all of Scotland. Monday's event is an excellent way of getting everyone involved and I hope we'll see as many residents as possible kitted out in their trainers for the day. Here in Edinburgh, we're on the threshold of a very important Commonwealth Games milestone with our much-loved Royal Commonwealth Pool – which will host the diving events in 2014 – about to reopen later this month."
The Royal Commonwealth Pool will reopen to the public at 10am on Wednesday 21 March, following an official opening ceremony by former Olympic swimming champion David Wilkie on 20 March.