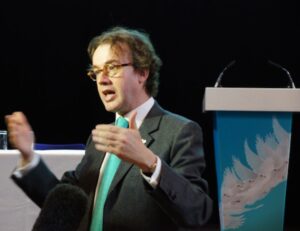 It might not have an overarching theme, but this year's Edinburgh International Festival looks set to be one of director Jonathan Mills's richest offerings, with ten plays, eight dance offerings (nine if you include NVA's sport-meets-art Speed of Light on Arthur's Seat), seven operas and countless concerts and talks.
And instead of shaking in his boots at the thought of Olympics visitors staying away from festivities north of the border, Mills has wholeheartedly grasped the Olympic themes of youth, truce and Britishness and programmed events that promise to be truly spectacular.
Events not to miss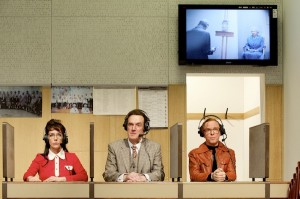 Theatre in Ingliston
The Royal Highland Centre's Lowland Hall is transformed into a three-theatre space for a trio of large-scale productions in August. TR Warszawa's 2008: Macbeth is a spectacular if brutal contemporary multimedia reinterpretation of Shakespeare's play; Meine faire Dame – ein Sprachlabor is a Monty Python-style linguistic explosion of My Fair Lady from Theater Basel; and legendary Parisian theatre collective Théâtre du Soleil under Ariane Mnouchkine brings its fantastical Jules Verne adaptation Les Naufragés du Fol Espoir (Aurores).
Cinderella
Prokofiev's unsung ballet masterpiece marks a festival debut for the renowned St Petersburg-based Mariinsky Ballet, conducted by Russian powerhouse Valery Gergiev.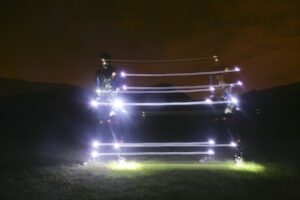 NVA's Speed of Light
A rare chance for you to take part in an Edinburgh International Festival performance, as each night hundreds of runners converge on Arthur's Seat to sprint along its many paths wearing specially designed light suits. To be viewed en route to and upon the summit.
The Makropulos Case
The world premiere of a new production of Janácek's mystery thriller opera about love, immortality and… opera, from Opera North. Richard Farnes conducts, and Tom Cairns directs.
London Symphony Orchestra in residence
Over four concerts in the Usher Hall, Valery Gergiev conducts the complete Brahms symphonies alongside the symphonies and violin concertos of Polish exoticist Karel Szymanowski.
British choral music at its best
Two huge British choral pieces performed by the Royal Scottish National Orchestra bookend the festival's Usher Hall programme – Delius's radiant A Mass of Life in the opening concert, and Walton's spectacular Belshazzar's Feast on the final night.
And don't miss these ones either
These events might not be top of your list of must-sees, but they look every bit as exciting.
Aditi Mangaldas Dance Company
A double bill combining the intricate storytelling movements of classical Indian Kathak dance with contemporary choreography.
Four new operas from Scottish Opera
Scottish composer James MacMillan retells the fall of Sodom and Gomorrah; pioneering musician Craig Armstrong tackles Ibsen's The Lady from the Sea; and there are two short contemporary operas by Huw Watkins and Stuart MacRae.
German landscapes and Russian bells
The BBC Scottish Symphony Orchestra under Donald Runnicles offers a concert contrasting two nature-inspired masterpieces – Beethoven's Pastoral Symphony and Strauss's Alpine Symphony. And the London Philharmonic Orchestra under Vladimir Jurowski brings together tolling Russian bells (and Edgar Allan Poe) in music by Rachmaninov, Denisov, Myaskovsky and Shchedrin.
Gagaku
The centuries-old Japanese imperial court music has to be heard to be believed, and as Jonathan Mills described it at the festival launch, time really does seem to stop when you're in a performance. And you can't hope for better performers than those of the Tokyo Imperial Court.
His Majestys Sagbutts and Cornetts and Concerto Palatino
Two period-instrument brass groups join forces for the gleaming, towering Renaissance music of Giovanni Gabrieli, in Greyfriars Kirk.
Les Vents Français
The wind quintet has a particularly sophisticated, Gallic feel to it, and these players are at the top of their game. They play French gems, plus Barber's bluesy Summer Music.
Calder Quartet
Tipped to be the next Kronos Quartet, the Calder players are at home playing with rock bands as they are in the classical concert hall. They bring an appealing mix of classics and contemporary pieces.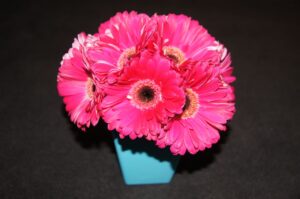 What are you looking forward to? What would you recommend to other festival-goers? Let us know by using the Speak Your Mind box below.