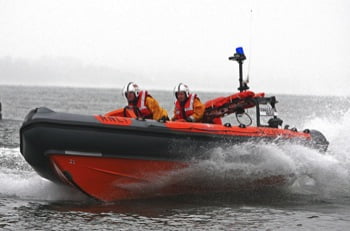 At 2.35pm today the RNLI Queensferry Lifeboat was called out to a report from the Coastguard that three people were trapped on Cramond Island by the fast incoming tide.
The 60year old lady, her daughter and boyfriend were taken aboard the Lifeboat and safely landed ashore at Cramond.
RNLI Queensferry ask us to remind visitors to Cramond Island to check the tide tables displayed at the causeway entrance to ensure a safe visit to the Island.