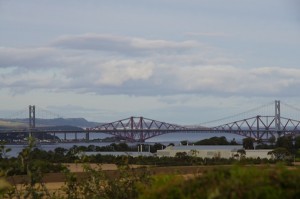 Following an announcement at 5.30 about an incident in South Queensferry, Lothian and Borders Police have just confirmed at 11.00pm that traffic cordons in the South Queensferry area have been removed.
Earlier it was reported that the emergency services were dealing with an incident involving the discharge of drainage water from a ballast line in the South Queensferry / Dalmeny area. A multi-agency response was mounted to deal with the leak of effluent from the pipe which runs from Dalmeny Tank Farm to Hounds Point in South Queensferry.
The oil company, BP, which runs Dalmeny Tank Farm, said it was working to resolve the leak and as a precautionary measure a 100 m exclusion zone was put in place on either side of where the leak was entering the Firth of Forth.
NHS Lothian advised that the gas associated with the effluent does not present any risk to the public. A spokesman for NHS Lothian said: "Although this gas has a strong smell, it will have no impact on the health of local residents due to the low levels released.
"However if anyone has a health concern they should contact their GP."
Lothian and Borders Fire and Rescue Service and SEPA  have been monitoring the effluent and SEPA is providing expert advice on any possible implications of the leak.
All roads in the area are now open. The remaining restrictions in place are close to the breach in the pipe and where the effluent is trickling into the Firth of Forth to prevent people from wandering into the vicinity of the effluent.
A variety of agencies will continue tomorrow (Tuesday) to resolve the problem.