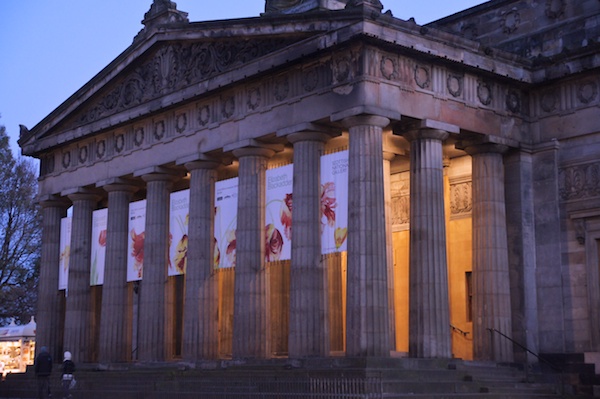 Students from across Scotland will march in Edinburgh today to defend education and to protest against increases to tuition fees across the UK. The march is being organised by Edinburgh University Students' Association (EUSA).
Students will march from the Scottish Parliament to the UK Government's headquarters in Scotland, the Scotland Office on Melville Crescent. The march will coincide with similar protests across the UK being held as a follow up to a protest in London on 9th November which saw 4,000 students march against cuts.
Matt McPherson, EUSA President, said:-
"By meeting at the Scottish Parliament and marching to the Scotland Office we are sending our message to the Scottish and UK Governments that the doors of our universities should be open to all. The Scottish Government were irresponsible with the decision they made to de-regulate fees and the UK Government has turned its back on our generation's future. As borders to education are built up we will intensify our campaign to break them down."                                                                                                             
The Press Association
reports that one of the Labour leadership candidates, Ken Macintosh, supports the students' demonstration and is calling on The Scottish Government to stop Scottish Universities becoming "the preserve of the rich."
Craig Macfie, 24, a former George Watson's pupil, and a member of the GB skiing team, was killed in Oregon at the weekend while cycling.
The BBC
reported that it was believed the car which collided with his bike was driven by someone who was drunk.  STV report on the many tributes being paid to the young sportsman. Since the first reports, a fellow student has been charged in connection with the offence.
Proof that Edinburgh keeps a secure hold on you, even when you have moved away to another part of the country, is evident in the 
Dorky Mum blog
, where Ruth Dawkins is compiling an A-Z about Edinburgh. She has got to around the middle of the alphabet so far….
A clothes swap event
is on tonight at Sofi's Bar. The new way to stay trendy without breaking the bank….and also get rid of the clothes that you will never ever in a million years fit again, no matter how hard you try.
And
The Scotsman
reports that although Edinburgh Zoo will get the pandas it is prepared for, it will not be this year due to what is called 'unexplained delays in travel plans'. We wonder if they booked with Thomas Cook…..