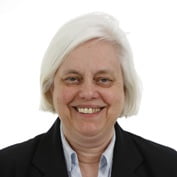 In relation to the decision by the council today to vote against privatisation of services, Council Leader, Councillor Jenny Dawe, Leader of the Liberal Democrat Group on the Council has slammed the irresponsibility of the Labour, SNP and Green councillors who voted against the Enterprise bid.
The coalition administration is made up of LibDems and SNP and it  was split over the vote, which must give some concerns as to what might happen in the future.
She said after the meeting:
"This is a totally irresponsible decision. Councillors are required to take account of Best Value in reaching decisions. This means keeping an open mind and basing decisions on evidence. I cannot understand how anyone could possibly assess the internal Public Sector Comparator as offering Best Value compared to the Enterprise proposals reached after a long period of competitive dialogue. Any objective consideration of the mass of information provided would find that a partnership with Enterprise Managed Services Ltd represented best value on every count, guaranteeing environmental, cleanliness and recycling benefits and delivering £27 million more contractually underpinned savings than the public sector comparator. These savings would have been available in future years to deliver on our Council priorities of protecting our most vulnerable residents and ensuring that every young person in Edinburgh has an equal opportunity to reach their full potential.
"A partnership with Enterprise would not have meant privatisation. The Council would have retained control over strategy and statutory responsibilities. There were strong clauses written into the proposal that would have entailed heavy penalties on Enterprise if targets and quality of service standards were not met.
"At the start of this process in 2009, I believed that, in most circumstances, public services were best provided by public sector workers. However, the budget decision inherited from the previous Labour administration and the impact of global recession meant we had to look at whether we could provide services more efficiently by other means. Our budget consultations showed that residents want high quality services and are not hung up on who delivers them. Indeed, many of our services are already delivered with and by external partners. However, I believed that it was only if there was a proven and compelling case to look outside the Council for delivery of services that I would have accepted this was the right way forward.
"That compelling case was made for savings, quality, targets and investment. To reject the bid on grounds of political ideology or for perceived electoral gain, as appears to have been the case, was not fair to the bidders or to the residents of Edinburgh.
"Of course, our Council officers now have to deliver the in-house proposal, although they did not recommend it. For the sake of the city, I hope that those proposals, albeit much inferior to Enterprise's, do get implemented because one thing is certain, as a capital city, we should be aspiring to do much better than we currently do in the Environment workstream."