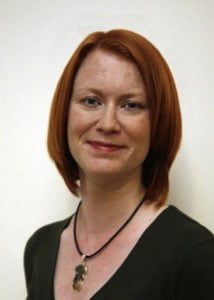 Former MSP for the Lothians, Shirley-Anne Somerville, has been appointed as a member of the Shelter Scotland committee.
Shirley-Anne's political experience and her four years as a policy and public affairs officer for the Chartered Institute of Housing Scotland and her three years at the Royal College of Nursing were key factors in securing this new role with Scotland's leading housing and homelessness charity.  Shirley-Anne will also sit as a Trustee on the charity's UK board.
Graeme Brown, Director of Shelter Scotland, said:-
"We are delighted to welcome Shirley-Anne as a Shelter Scotland committee member.  Her drive and enthusiasm and experience of the housing sector will help us meet the challenges ahead and take forward our fight to end homelessness."
Professor Tony Crook, Chair of the Shelter Board of Trustees said:-
"Shirley-Anne's experience in public policy will add greatly to the discussions around the Shelter Board as a whole as well as to our work in Scotland, and I, and my fellow Trustees, are delighted to welcome her to Shelter."
Shirley-Anne Somerville commented:-"I worked in housing long before I was elected to the Scottish Parliament, so I am pleased to be returning to my roots and work in a sector I have always been passionate about.
"I have always had a great deal of respect for Shelter Scotland as a campaigning organisation and I am delighted I can now play a small part in their future development.
"These are difficult times with more and more people turning to Shelter Scotland for help.  That makes it the ideal time to get involved and help out."