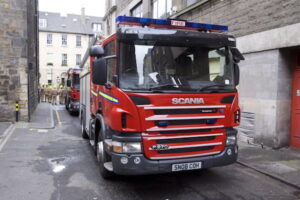 Firefighters battled with a blaze at row of derelict cottages which broke out in Straiton last night.
Three fire engines and a cherry picker were called to the scene and found a cottage 'well alight' on arrival, the fire service said.
Firefighters used a high pressure hose reel to extinguish the flames, as well as three water pumps.
More from Deadline News…