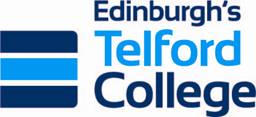 Edinburgh's Telford College art and design team is offering graduates the opportunity to further their creative skills and develop their knowledge of art and design education, with a unique Artist in Residency post.
Under the Artist In Residence programme, the college is giving two of their art and design graduates the chance to take up a four month residency – a unique opportunity to further their creative education skills as well as providing a dedicated studio space for them to work.
Edinburgh's Telford College is now accepting applications for the 2011 – 2012 academic period residencies and is encouraging any aspiring artists to apply before the deadline passes on August 22nd.
Miles Dibsdall, OBE, principal at Edinburgh's Telford College said: "This is a fantastic opportunity for any of our graduates, who are thinking of moving into the education sector, as it allows them to get hands on experience as well as allowing their creativeness to flourish.
"We are looking for two people to take up the posts who have a keen interest in and dedication to the arts. They don't have to be interested in a particular branch of the arts and we will take applicants with a range of specialities, from classical art to sculpture.
"The residents will be expected to lead workshops and impart their creative knowledge to current students. They will also have access to their own personal workspace as well as the state of the art facilities at the college allowing them to work on their own creative projects, when they are not with students.
"Previous Artists in Residence have really enjoyed the opportunity, the post provided them with and have gone on to further their careers in art and design, as well as in teaching and we are hoping that this year's artists, will go on to do exactly the same."
Edinburgh's Telford College are looking for two graduates, one to complete a four month residency between October 2011 and January 2012 and a second to complete four months between February 2012 and May 2012.
More information about the scheme can be found at www.airetc.wordpress.com