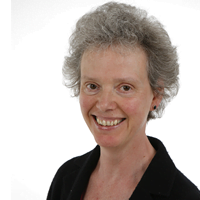 Labour Councillor Maureen Child represents the Portobello/Craigmillar ward. She has written for us today about a variety of activities in her patch.
First of all this is a message from members of PEDAL – Portobello Transition Town, which they have asked me to circulate: –
" Many of you will probably already know that PEDAL – Portobello Transition Town www.pedal-porty.org.uk in partnership with neighbouring Greener Leith www.greenerleith.org/ is proposing to develop a community owned commercial-scale wind turbine on land at Seafield Waste Water Treatment Works (on the border between Portobello and Leith), to generate electricity for sale to local industrial users and export to the National Grid. If successful, this will be the first community owned income-generating wind turbine in an urban area in the UK.
You can read more about the project on our website and there's also a list of FAQs
We launched our bid for Energyshare funding on Friday 3rd June, and to be in with a chance of funding we need as many people as possible to sign up and support it!  However, to make it we really need your support, as it's the projects with the most online supporters by June 30 which have the most chance of getting funding.
To help build a wind turbine sign-up here
You need to click on the button saying "Support this group" at the top of that page and enter your details. Leave a comment too if you like, and do pass this on to all your contacts (There are buttons on the Energyshare group page that let you share it by Facebook, Twitter or email). Supporters don't need to live in Portobello, Leith or even Edinburgh. And thanks if you've signed up already! "
PEDAL's AGM and 'Creating the Future Now' session takes place next Thursday, 16 June at Portobello Baptist Church Hall, 185 Portobello High Street (entrance to the west of the Portobello Bar).  All will be welcome.
Last year PEDAL benefited from a grant from the Scottish Government Climate Challenge Fund.  This year, the Craigmillar-based Community Neighbourhood Alliance were successful in attracting a grant of over £180,000 from the same Fund.  Their 'Greenhouse Project' is up and running and about to open in premises on Niddrie Mains Road, doing similar work to PEDAL in Portobello.
As you may know, Historic Scotland are enforcing their long-standing ban on commercial vehicles using Holyrood Park as a route form the east to the centre and south side of Edinburgh.  Some people have expressed concern that this includes taxis.  One of my colleagues, Eric Barry, is a taxi driver and he has share with us definitive legal advice which says taxis ARE allowed in the Park provided they are do not have their 'For Hire' light on – even if they carry commercial advertising.  So if you are in a taxi, and the driver is telling you he or she needs to take you the long way round (as has happened to at least one of my constituents on his way home) that is NOT the case.  I can send you more details if you need them.
Finally, Happy Birthday to Portobello Amnesty Group who are celebrating their 50th Birthday this year.  They are marking 50 years of their achievements in a number of ways.
These include having a display in Portobello Library, Rosefield Avenue featuring 'Women's Rights are Human Rights; Heroes and Heroines; and Burma – A Vision of Hope'.  They will also hold a street stall near Portobello Town Hall on Saturday 25 June.
You can contact me as follows:-
Telephone: 0131 529 3268
Email maureen.child@edinburgh.gov.uk
p.s. My face-to-face Councillor Advice Sessions, or 'Surgeries', are usually every Monday at 5.30 pm in Castleview Community Centre, 76 Craigmillar Castle Avenue (Phone 661 4064) and then at 7 pm in Portobello Library, 14 Rosefield Avenue (Phone 529 5558) .  Please phone me on 529 3268, or email, to check availability or to make an appointment for another time and place.