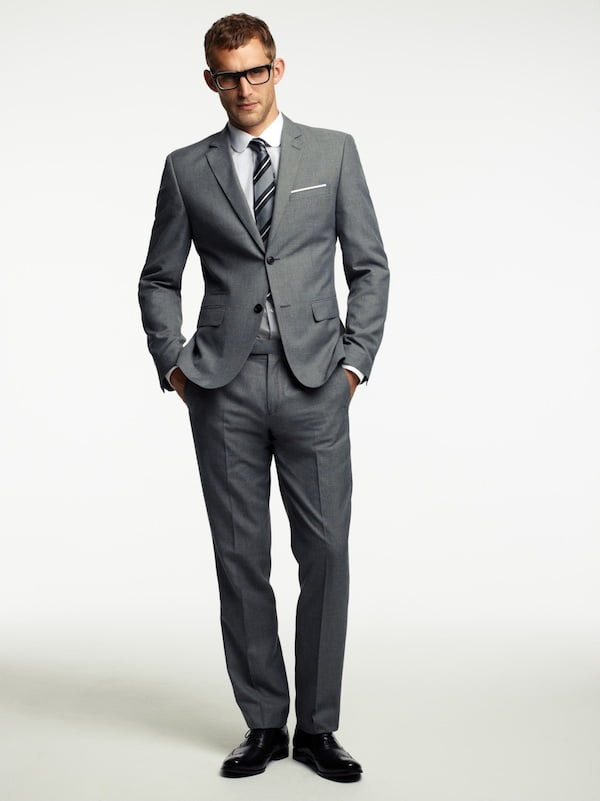 Marks & Spencer today announces a new Suit Exchange Scheme in partnership with Oxfam. Launching in Scotland, the initiative gives men the chance to trade in their old suits in exchange for money off a brand new one this summer.
Between the 12th May and 21st June 2011, customers can donate an old suit in-store and receive a £30 off voucher for their next M&S suit purchase. The scheme, lasting five weeks, will run in 24 stores across Scotland.
The scheme was initially piloted in Northern Ireland and has now been extended to Scotland before being rolled out to the rest of the UK.
The donated suits will be sent to Oxfam as part of the existing M&S and Oxfam Clothes Exchange, launched two years ago, which has raised almost £4 million for the charity and prevented five million items of unwanted clothing from going to landfill.
Richard Price, Director of Menswear at M&S, said: "As we enjoy the warmer weather, men in Scotland will have an incentive to clear out their wardrobe and update their look for summer 2011, whilst at the same time raising vital funds for Oxfam, and its work in the developing world".
Elaina Smith, of Oxfam in Scotland, added: "The partnership with Marks & Spencer has been great news for us, for our customers and the world's poorest people. We've seen the volume and quality of donations go up, which means we can raise more money for the fight against poverty.
"We have lots of new customers who wouldn't normally buy their clothes in charity shops, but who have donated clothes and realised that there are some great quality, great value buys in store. We're really happy with it."