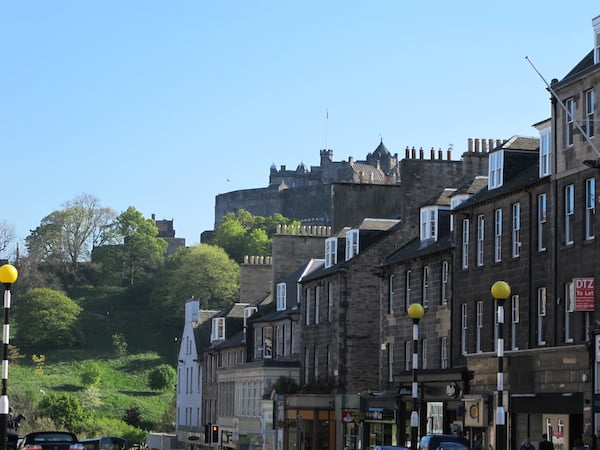 The Edinburgh Anarcha-Feminist Collective is currently organising for Reclaim the Night which, this year, is going to take place on the 28th of May 2011 in Edinburgh. They plan to walk from Usher Hall to Bristo Square. This, notwithstanding the fact that The City of Edinburgh Council has rejected two applications by the group to stage events to raise awareness of violence against women according to Indymedia. Are you involved in this? Would you like to tell us more about your plans?
The City of Edinburgh Council Planning Committee meets this morning at 10.a.m Here is the agenda:-
Independent MSP for the Lothians, Margo MacDonald, offers her thoughts on independence for Scotland on her blog here.
Lothian and Borders Police are appealing for witnesses after a man was seriously assaulted in the Leith area of Edinburgh around 3.45pm on Tuesday.
The 35-year-old victim was walking along the Water of Leith walkway near to Sandport when he became involved in a disturbance with a group of three men and one woman.
The man was then followed into a car park area at Quayside Street where one of the men produced a knife and stabbed the victim's body several times.
The suspect is described as being a white, in his late 20s or early 30s, of slim build, wearing a black and orange sweatshirt.
The second man involved is described as also being in his late 20s or early 30s, white and of slim build, and was wearing a black jacket, blue jeans and white trainers. He was carrying crutches at the time.
The third male is described as being Asian and was wearing a grey tracksuit.
There is no description available of the female.
A police spokesperson said: "This is a serious incident whereby a man was violently attacked.
"We would appeal to anyone who has any information about he incident, or recognises the description of the three males, to get in touch with us immediately.
"Alternatively they should contact Crimestoppers on 0800 555 111.'
Anyone with information should contact Lothian and Borders Police on 0131 311 3131, or the charity Crimestoppers in confidence and complete anonymity on 0800 555 111
Former Monty Python team member, and much-loved TV and film actor John Cleese, is coming to Edinburgh with his one-man show on 9-11 June. There is a comprehensive review of it here on Arts Desk. Tickets are still available.