Newly formed amateur company, Falling Cutlery, will present LAZYBED by much-loved Scottish writer Iain Crichton Smith on 17 – 19 March 2011 at 7.30 pm at The Studio at Augustine United Church George IV Bridge Edinburgh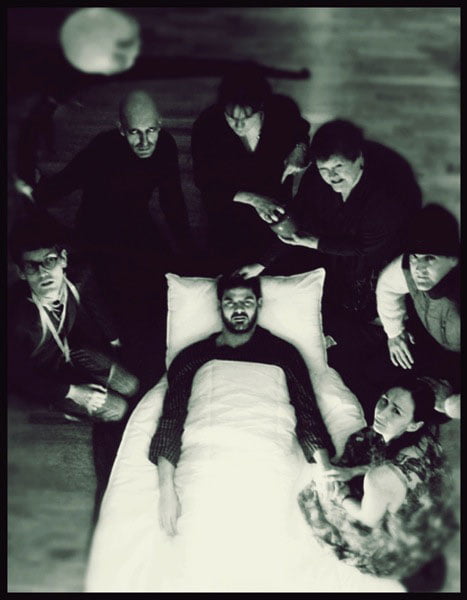 When cantankerous crofter Murdo takes to his bed and refuses to leave it, his mother despairs, the neighbour smells scandal and the local clergyman declares him a limb of Satan. His 'metaphysical' ailment leads to a blossoming friendship with a madcap Death and regular visits from the woman he loves, but when tragedy strikes will Murdo stick to his Kant and reject the "vanity of the spade" or seek love and real life? Or buy insurance?
'Lazybed', Crichton Smith's final play, is a comic meditation on the metaphysical and the real, love and marriage, mortality and the vanity of work.
Tickets £7.50 (£6) from Falling Cutlery or by email