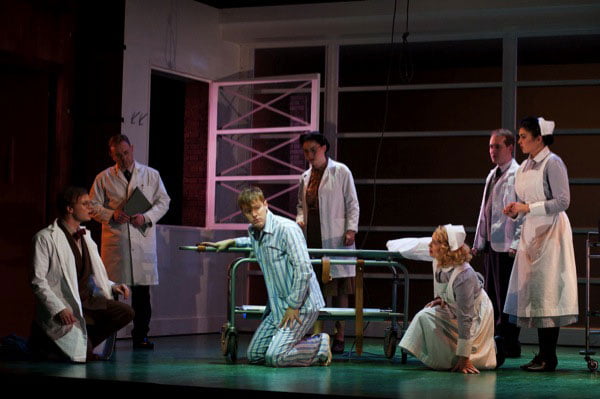 This February, Scottish Opera presents a brand-new production of Handel's Orlando – an opera that has not been seen north of the border for 25 years.
The production is only the fourth Handel opera to be undertaken in the Company's 49-year history.
The opera is widely considered to be one of Handel's richest scores and is rarely performed in the UK. Early music specialist Paul Goodwin, who works closely with the Academy of Ancient Music and was awarded the Handel Honorary Prize by the City of Halle (the composer's birthplace) in 2007, will conduct.
Orlando is directed by Harry Fehr (director of Cimarosa's The Secret Marriage and Rossini's Cinderella for the Company in 2008/09), and designed by Yannis Thavoris (who designed David McVicar's production of Così fan tutte for the Company in 2009).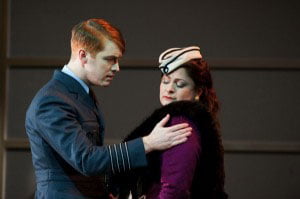 The fine ensemble cast includes celebrated counter-tenor Tim Mead in the title role, soprano Sally Silver (who performed in the Company's lauded concert performance of Bellini's I Puritani in 2009 and in the 2007 production of Donizetti's Lucia di Lammermoor) singing Angelica, as well as Andreas Wolf, Claire Booth and Andrew Radley as Zoroastro, Dorinda and Medoro respectively.
Based on Ariosto's 16th century romantic epic Orlando furioso, the opera seria focuses on Orlando's internal conflict between love and duty, and charts his descent into insanity.
In this production, the drama and passion of Orlando plays out against a backdrop of 1940 Britain, on the eve of war – bringing the more fantastical elements of the opera closer to home.
The production will take place on Thursday 3rd and Saturday 5th March at Edinburgh Festival Theatre. The company will also present Orlando Unwrapped – an hour long, free introduction to opera –  Wednesday 2 March (Edinburgh Festival Theatre). Presented on an alternative night to performances, Unwrapped gives new audiences and interested opera attendees a fascinating chance to get a glimpse into each new production with singers and The Orchestra of Scottish Opera.
Orlando is sung in English with English supertitles.