Hibs today confirmed its decision on the allocation of 300 tickets for the Scottish Cup Final on May 22nd.
There will be an allocation of 60 tickets for players and staff so that their families can be in attendance to watch them participate in a National Cup Final.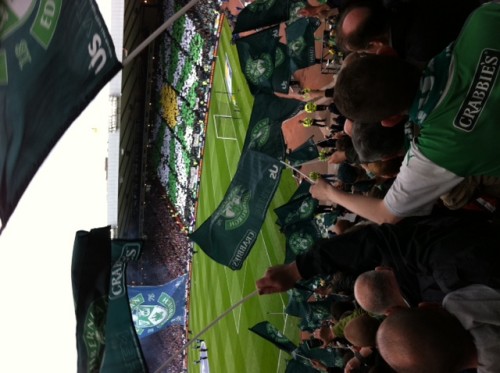 All of the remaining tickets will all be distributed to Season Ticket Holders by ballot.
A proportion of these will be for hospitality season ticket members, and these will also be distributed by ballot.
Greg McEwan, Interim Chief Executive of Hibernian FC said: "We wish all of our supporters, and in particular the season ticket holders who have given us such amazing backing this season, could be with us on May 22nd.
"Unfortunately, the allocation agreed is small.
"We felt it fair to allocate tickets to the playing squad who have performed throughout the season, for family members to see them play in the final, and all of the rest are going to season ticket holders.
"We know that many will feel disappointed, and for that we are sorry, however we are sure supporters will understand the situation.
"Everyone at the Club, Jack and his staff, the players, all of us, will be doing our best to bring the Cup back to Easter Road as the best way to reward the amazing loyalty and support we have been shown.
"Good luck to everyone in the ballot."
Season ticket holders will be invited to apply for a ticket through the ballot and more information on this process will be issued by email to season ticket holders as well as posted on the club website.
The ballot process will open on Monday 17th May.