A free online resource for schools and those learning at home is intended to show children how to recycle waste into more beautiful items.
Learning about the circular economy involves artists and designers showing children how to be creative with waste while also learning about pollution and litter.
One of the lessons shows how to make badges from unwanted litter.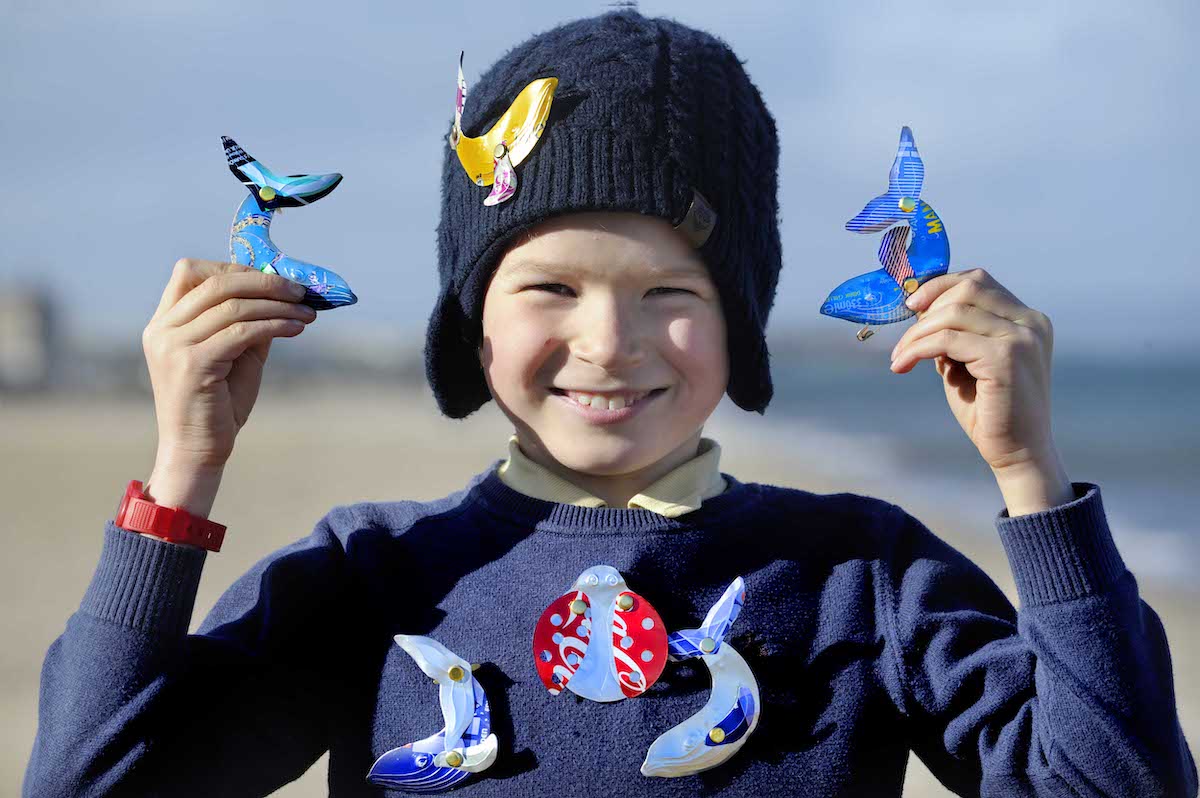 The Making Circles free online resource for school or home learning has just been launched by Scottish circular economy organisation Ostrero who normally work face to face in schools. The online resource for those in P4 to S3 allows children to continue to learn about the circular economy. It consists of 10 short films and includes four "how to" videos in which professional artists and designers show how to turn everyday waste into everything from badges, to backpacks, and even a vehicle of the future.
Edinburgh silversmith Bryony Knox who turns drinks cans into badges shaped like endangered species including the whale, a ladybird and a dragonfly.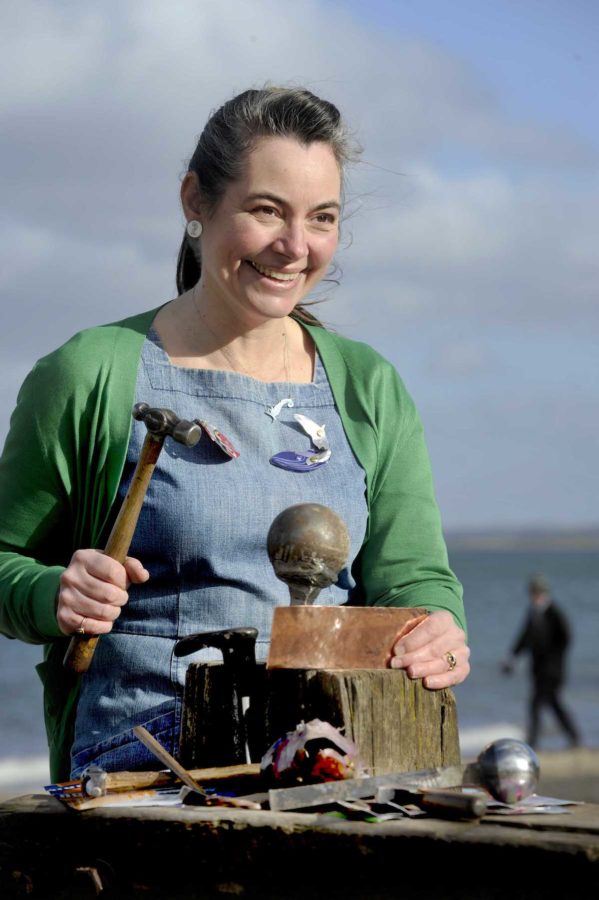 She said: "I love the way this fires children's imaginations and starts getting them to see things like drinks cans as materials they use to create something special rather than as waste to be thrown away.
"Before the pandemic I loved going into schools. We'd get the children to draw and design things then come up with ways to make them. It was great because there was no right or wrong, just vivid ideas and bold imaginations.
"So the idea is that the videos are a bit of a gateway – they will get them started, then hopefully they will come up with all sorts of ideas of their own and have the confidence to make them."
Jessica Bonehill, Creative Industries Officer (Crafts) at Creative Scotland said: "This project couldn't come at a better time. Making Circles explores how good design reduces our environmental impact and helps what we produce to work for us. A vital lesson for the next generation as we all look after our planet.
"This project puts young people, creativity and thoughtful making at the heart of a sustainable future. It is fantastic to see children helped to craft new, fun and exciting solutions."
Ostrero was co-founded by former Director of the Incorporation of the Goldsmiths of Edinburgh Mary Michel.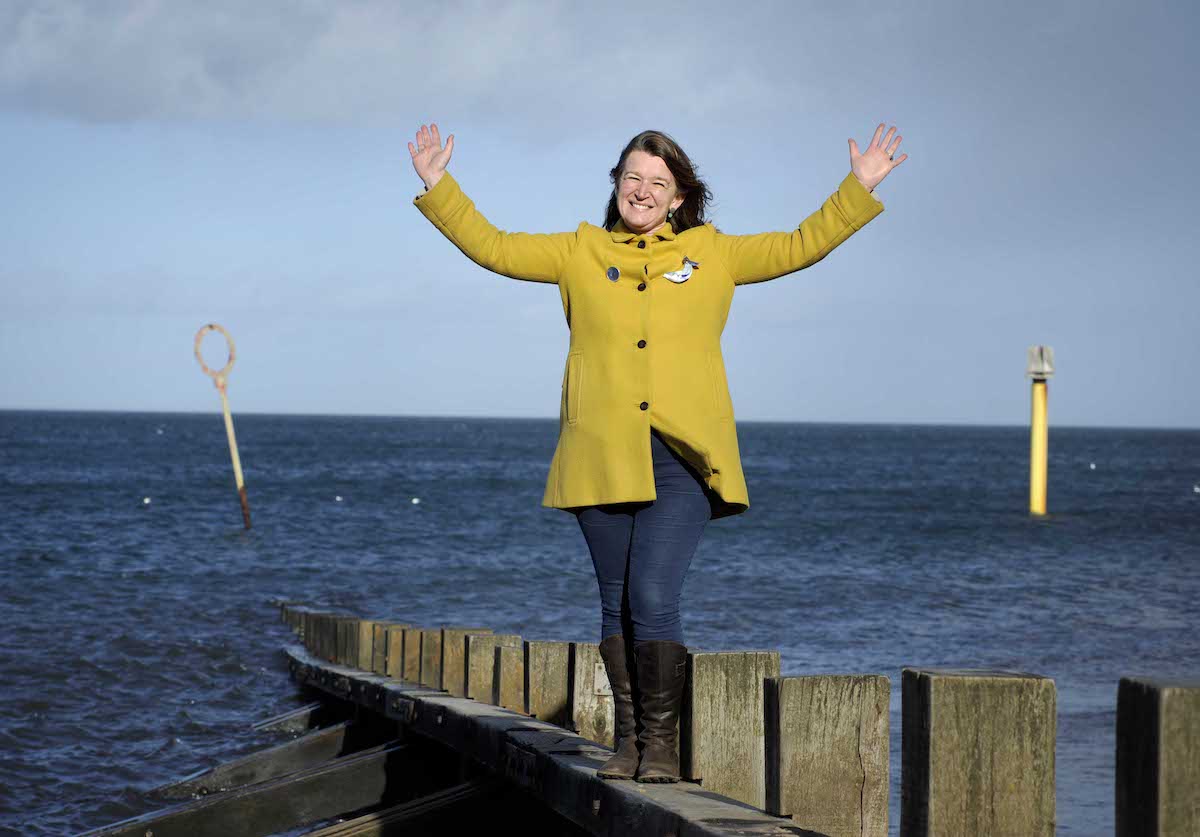 Its aim is to promote understanding of how the circular economy – which aims to design waste out of the economy as well as reusing, recycling and repairing items rather than throwing them away – can help mitigate climate change.
Mary said: "We all know we are in a climate emergency and that change urgently needs to happen, but it can be difficult to know what to do and how to do it.
"The Making Circles content is designed with this in mind, so we start off by telling the story of why change is needed. We talk about the damage we are doing to our planet, the effects on plants and animals and the huge amount of needless waste we generate.
"But rather than listening to someone telling them what they ought to be doing, children learn through taking part in these design and making activities. Hearing about how terrible the situation is can be quite frightening, so we finish off with some really practical ideas that children can start doing at home or at school, today.
"We've heard from children and teachers all across Scotland that Making Circles has helped them to see the big picture about climate change and to make changes in their daily life to design out waste."