Next month the Scottish National Portrait Gallery will reopen on 8 November 2020 with the new exhibition You Are Here 2020: Stories, Portraits, Visions.
On the ground floor there will be a brand new exhibition: You Are Here 2020: Stories, Portraits, Visions.
This will showcase submissions from people all over Scotland representing stories from this year, portraits and visions for the future. As at early October, around 120 submissions had been received, and a rotating selection of these submissions will be shown alongside five striking examples of portraiture from the national collection.
The five works are: two bronze busts of influential women: Scots Makar, Jackie Kay, and the pioneering Dr Elsie Inglis, a photograph and display of work prints by Iain Stewart from his series, Tender, for which he shadowed two Edinburgh GPs, Man Up, a video work featuring Mercury Prize-winning Edinburgh band Young Fathers, and a new acquisition – a portrait of the international singer-songwriter Emeli Sandé, painted by Samira Addo, winner of Sky Arts Portrait Artist of the Year 2018.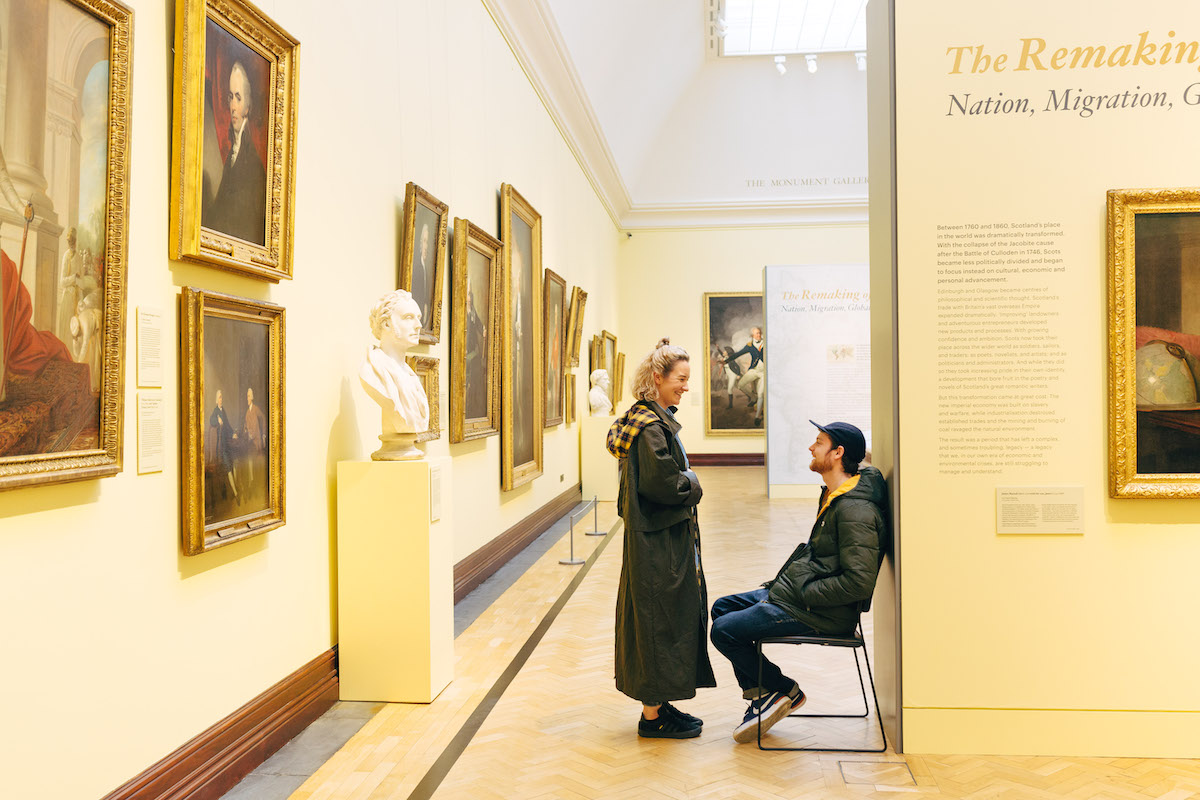 The Gallery will be open on three days a week only from November to January 2021 – Sunday to Tuesday inclusive.
When the Portrait Gallery reopens, visitors will be able to enjoy the artwork on the ground floor, including the magnificent Great Hall, the ambulatory on the first floor and the galleries on the second floor.
Sir John Leighton, Director General of the National Galleries of Scotland said: "We are delighted to be opening the Scottish National Portrait Gallery again with an exhibition featuring people's experiences of 2020. We have received many queries from the public asking when they can visit again, so I'm really pleased that we have found a way to manage this demand within the constraints that Covid-19 has placed on us. This will mean that all four of the Gallery sites will once again be open and that once again we will be able to share the full breadth of our collection".

"I am very grateful to all the colleagues at the National Galleries who have worked very hard to create a safe and engaging experience for our audiences and I am also grateful to our visitors for their loyal support. The Portrait Gallery has always been a place that helps us to recognise individuals, experiences and spark conversations so we hope that the public will once again enjoy the beautiful surroundings and artwork."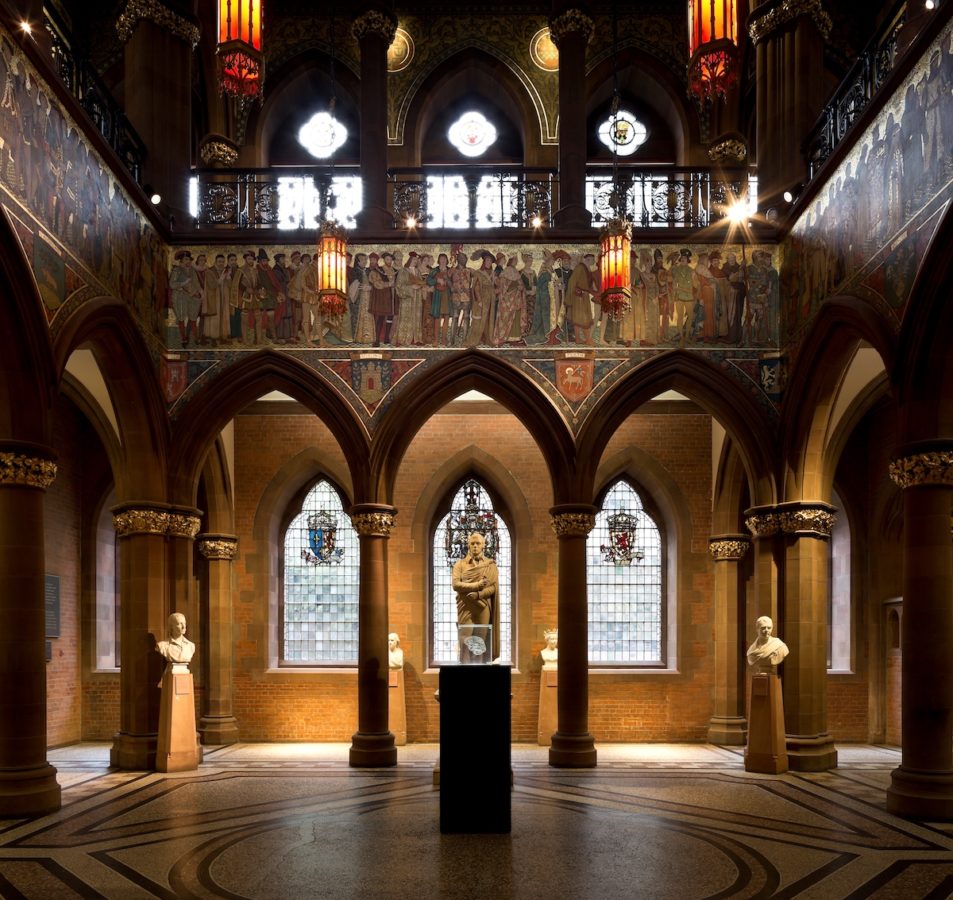 | Dates | Scottish National Gallery | Modern One | Modern Two | Scottish National Portrait Gallery |
| --- | --- | --- | --- | --- |
| From 8 to 23 October | Open daily 10am-5pm | Open daily 10am-5pm | Closed | Closed |
| From 24 October to 1 November | Open daily 10am-5pm | Open daily 10am-5pm | Open daily 10am-5pm | Closed |
| From 1 November to 7 November | Open daily 10am-5pm | Thursday to Saturday 10am-5pm* | Open daily 10am-5pm | Closed |
| From 8 November to 10 January | Open daily 10am-5pm | Thursday to Saturday 10am-5pm* | Open daily 10am-5pm | Sunday to Tuesday 10am-5pm |