Police officers from the Prevention, Intervention and Partnerships Department will this week be holding prevention events across the city to raise awareness of the risks and harm caused by County Lines drug gangs.
Today they will be participating in a Zoom training session with with Lothian Association of Youth Clubs and NHS Lothian – those participating include 6VT Edinburgh City Youth Cafe (Edinburgh), Y2K (Midlothian), Recharge (East Lothian), and West Lothian Youth Action Project (West Lothian).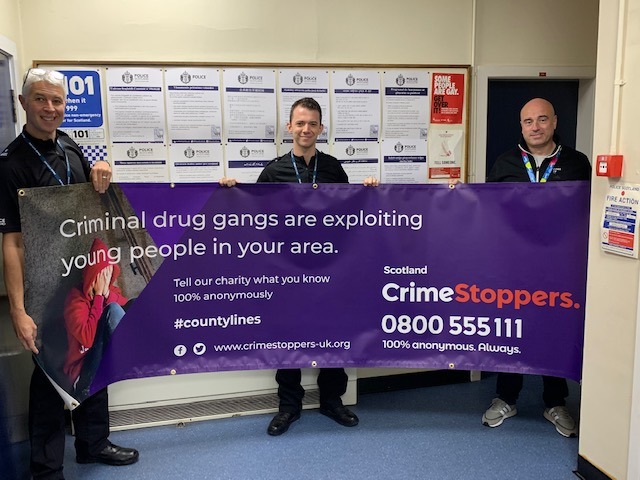 County Lines is where illegal drugs are transported from one area to another, often across police and local authority boundaries (although not exclusively), usually by children or vulnerable people who are coerced into it by gangs.
The 'County Line' is the mobile phone line used to take the orders of drugs. Importing areas (areas where the drugs are taken to) are reporting increased levels of violence and weapons-related crimes as a result of this trend.
The session will be recorded and shared with youth clubs across those areas, providing staff with information and awareness of what to look out for and how to report any young person they feel is being used and exploited by drug gangs.
Crimestoppers #CountyLinesScotland