The 2020 Edinburgh Art Festival opens today with a number of Flags for Edinburgh hoisted aloft the Festival City.
The 2020 edition of Edinburgh Art Festival was cancelled earlier this year along with all other festivals in Edinburgh.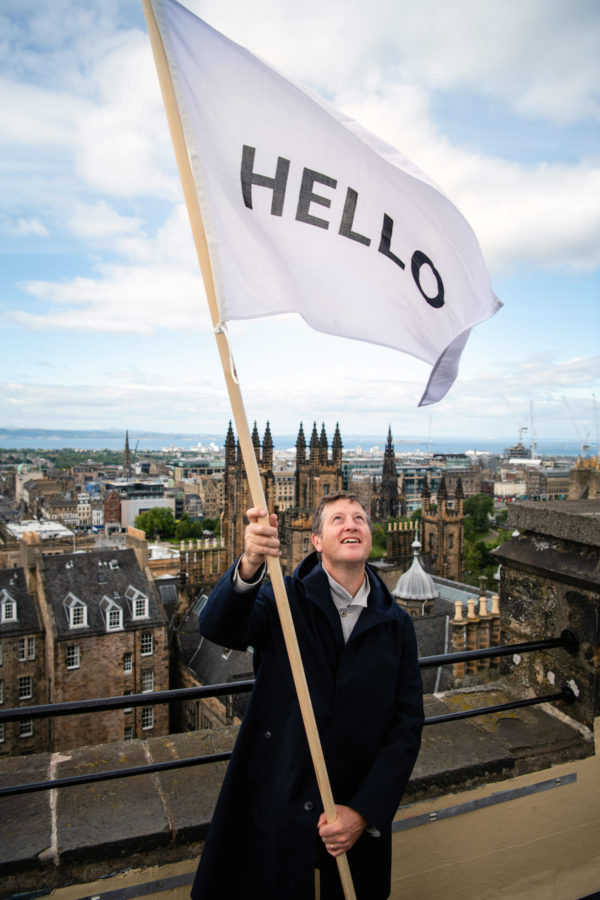 Now, as Edinburgh begins to emerge from lockdown and we reflect on a period of unprecedented global change and upheaval, Edinburgh Art Festival have invited ten artists from previous festival editions, to mark the dates of what would have been their 2020 festival (30 July – 30 August) presenting work digitally and physically across the city.
Artist Peter Liversidge has revisited his 2013 festival commission Flags for Edinburgh which invited buildings across the city to fly a white flag that reads HELLO.
As we emerge from an extended period of isolation, and look to find new ways to be together, Liversidge has invited organisations and communities across Edinburgh, alongside partner August Edinburgh festivals to send a collective greeting to each other and the wider world; with HELLOs flying from over 65 rooftops across the city, including libraries, hotels, galleries, museums, consulates, schools and community parks.
The Royal Scots Club are flying theirs from the balcony at the front of their building.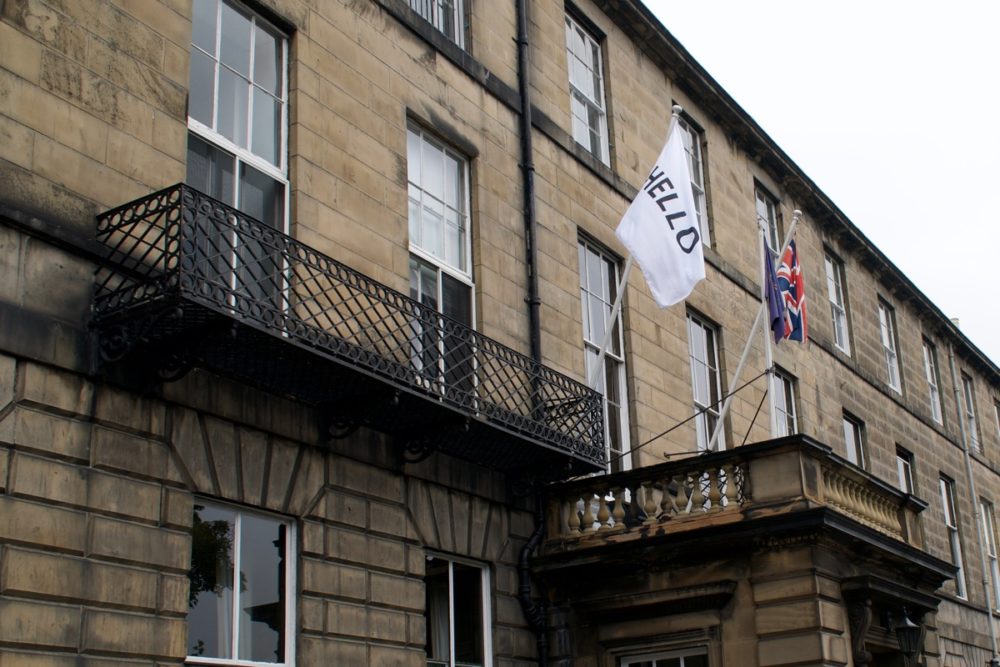 Here is a map of everywhere that the flags are flying.
Anyone going to visit them all?
Edinburgh Art Festival digital work and full details is presented from 30th July via www.edinburghartfestival.com