Hibernian Football Club would like to advise supporters about important measures that are being put in place to support everyone's efforts to minimise the spread of coronavirus.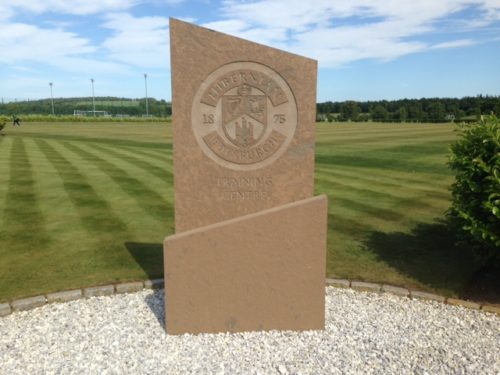 We recognise our role in this effort – as a business and a club at the centre of our community – and our priority is the health and safety of everyone.
We are in regular discussion with both the SPFL and Scottish FA who are, in turn, liaising closely with the Scottish Government.
We are taking advice from them, as well as following guidelines issued by the World Health Organisation and NHS.
The First Minister's update from today advised that all gatherings of more than 500 should be cancelled from Monday of next week.
This escalation is not unexpected given the evolving situation worldwide.
The advice has been to do all that we can to ensure the health and wellbeing of our first-team squad in order to fulfil our fixtures.
We are preparing for our home game against St Johnstone on Saturday 14 March to go ahead as planned.
The Ticket Centre and Clubstore remain open for business during the usual hours.
However, we will monitor developments and communicate any changes via the club website and on our social media channels, should they be necessary.
You will be aware that some measures are already in place, for example, around cancelling the traditional pre and post-match handshakes between players.
With regret, we also feel it necessary at this stage to withdraw our players from public appearances and, where possible, restrict their contact with supporters and the general public.
To help the club protect its players and staff, we ask that you do not approach the players for autographs, handshakes, selfies or anything similar during this time.
We understand that our club plays an important role in our community, but feel these measures are necessary and thank you for your understanding.
Access to players' areas during matchdays at Easter Road will also be closely controlled, with only essential staff being permitted into the tunnel, manager's office, changing rooms, medical areas and visiting team rooms.
We will work with our colleagues in the media to try and facilitate as much access as is practical during these restrictions and thank them for their understanding and cooperation.
We have undergone a programme of enhanced deep cleaning at the Hibernian Training Centre in East Lothian, as the club seeks to mitigate any risk of the virus affecting players and staff and spreading locally.
Access to HTC is already restricted to essential personnel and visitors by appointment.
At this time, we will monitor the situation locally and adapt our access controls as necessary.
We understand that this may have an impact on our Hibernian Community Foundation, members of the media and other partners and thank everyone for their cooperation.
While Easter Road remains open as usual, some non-essential events have been cancelled or postponed, particularly those that involve vulnerable or at-risk groups.
We look forward to welcoming them back to Easter Road as soon as possible, and when it is sensible to do so.
Finally, we would ask all supporters coming to the match on Saturday to attend only if they feel in good health. Please practice good hygiene, including hand-washing, and be considerate of the supporters around you.
Soap, hand gel and toilet tissue are supplied for the benefit of everyone. Any supporters found to be removing these products from the toilet areas will be asked to leave the stadium.
If you are experiencing symptoms (which include a cough, a high temperature or shortness of breath) or have been to any high-risk areas, please follow up-to-date advice from the NHS, or use this interactive tool.
Anyone with flu-like symptoms should avoid the risk of spreading their infection by staying at home and recovering.
Hibernian would also like to share the following advice to help limit the spread of coronavirus:
– Wash your hands with soap and water often – and ideally on arrival into Easter Road.
– Use hand sanitiser gel if soap and water are not available.
– Cover your mouth and nose with a tissue (or even your sleeve!) if you cough or sneeze – but do not use your hands to cover your nose or mouth.
– Put any tissue used straight into a bin and wash your hands immediately.
– Try to avoid contact with people who are unwell.
– Do not touch your face, particularly your mouth, eyes or nose, if your hands have not been washed.
Hibernian Football Club would like to thank everyone for working with the club and contributing to the effort to contain the spread of coronavirus. We will continue to update supporters with further advice as and when it becomes available.