While I travelled in Taiwan during last week, the country was taking highly visible and proactive steps to stop the spread of what was called Novel Coronavirus and which the World Health Organisation (WHO) now calls COVID19.
As at today's date there are 18 confirmed cases in Taiwan according to data collated by John Hopkins CSSE which you can read about here.
Every time we entered the hotel where we stayed, or any other public building, our temperature was taken and disinfectant was sprayed on our hands using a 'no touch' dispenser.
Even attending an open air event such as the Taichung Lantern Festival meant another check on my temperature before entering the VIP area which was close to where the President was sitting.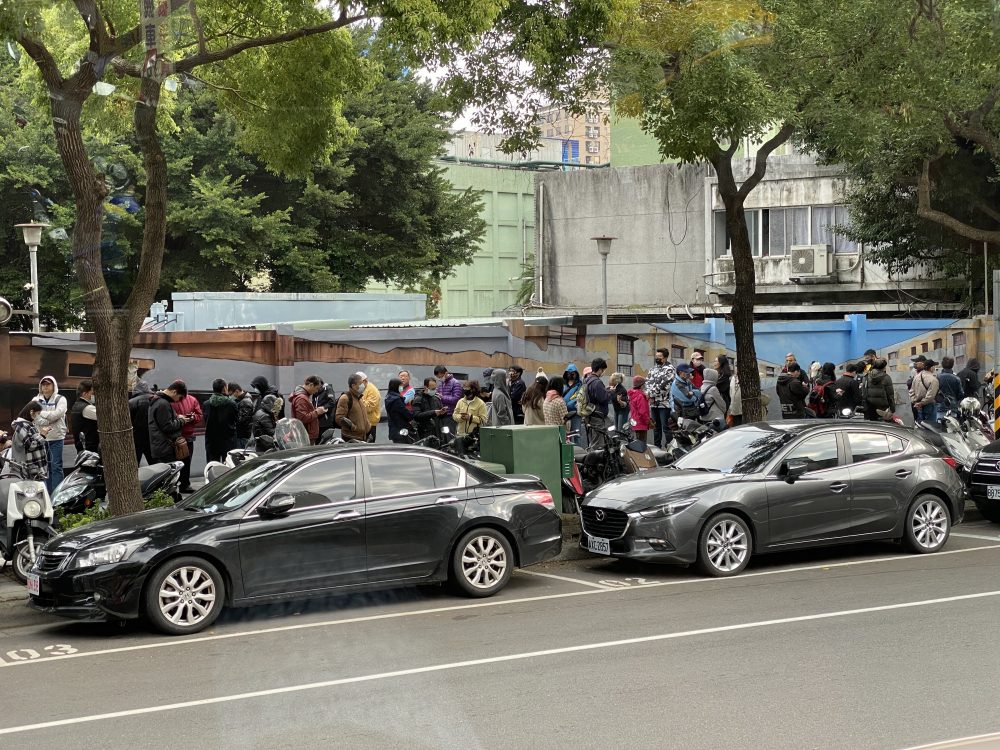 Although we spotted queues of people waiting to buy alcohol sanitisers for virus prevention, the Taipei Times reported earlier this week that two state run companies have been instructed by the government to increase production of alcohol and face masks. They will by early next month produce more than 10 million masks per day to cope with demand.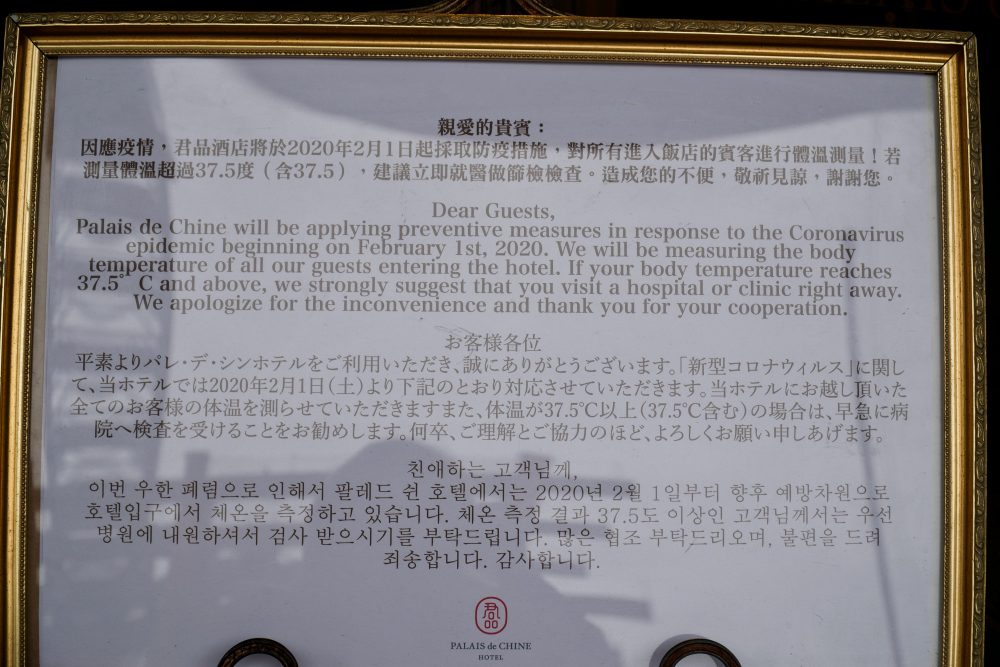 The UK position
The WHO has declared a public health emergency of international concern, (although it should be said that neither the UK nor the WHO recognises Taiwan as a state).
The UK Government said on Tuesday that there are now nine cases of the virus in the country. This last was passed on in China according to the Chief Medical Officer, Professor Chris Whitty, and the person is in a specialist NHS centre at Guys' and St Thomas' London.
The UK Government has also issued guidance from the British Embassy in Beijing to those UK citizens who are in China, where the outbreak is thought to have originated.
The Foreign and Commonwealth Office has advised all British nationals to leave China if they are able to. The reason for this is that travel inside China is restricted by the government, which will make travel out of the country more difficult in weeks to come. Current advice from Public Health England and the WHO is that the risk of contracting the virus outside Wuhan and Hubei in China is small – provided that basic precautions are followed.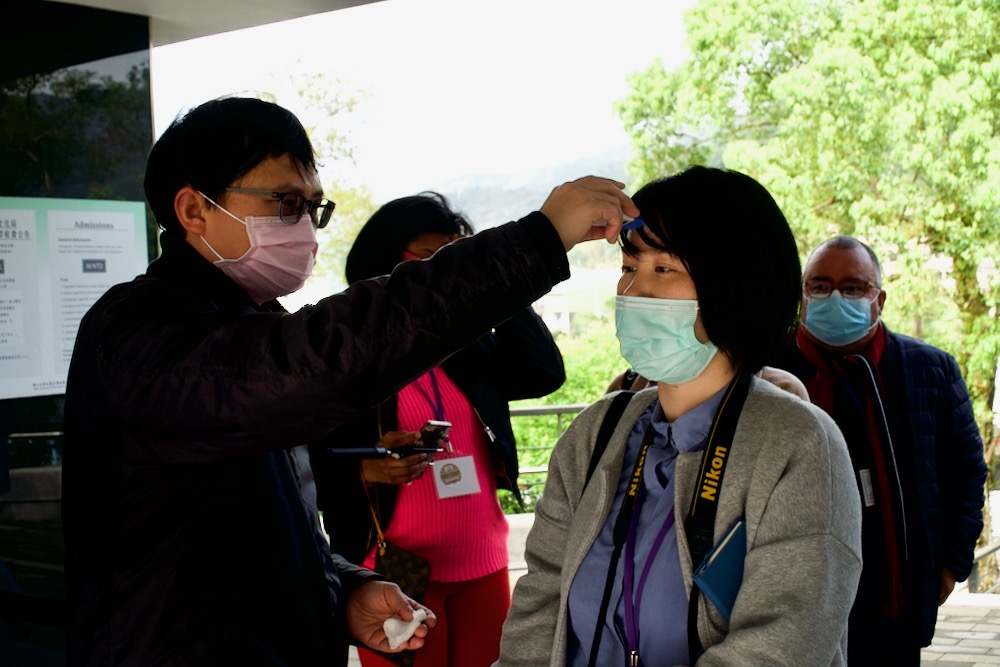 Protective measures
I already knew that the best steps towards personal protection included lots of hand washing and anti bacterial gel and wipes. As soon as I got anywhere with a flat surface (on any form of transport or indeed in restaurants) then I wiped it down, and I had a flu vaccination before flying and all the other shots needed for travel to the area.
In Taiwan all foreign nationals who have been in China during the preceding 14 days will not be allowed entry, and from 10 February anyone transiting from China, Hong Kong or Macao will be required to home quarantine for 14 days after arrival in Taiwan. The most up to date information from the Taiwan Centers for Disease Control confirms that the tenth confirmed case of the virus is now recovering, having tested negative for Coronavirus three times. That patient is expected to be discharged from hospital soon.
Taiwan has stopped direct flights to and from China, and this week China Airlines (CAL) and EVA Airways said they would stop flights to the Philippines where the government has restricted travel. (Our KLM flight originated in Manila in the Philippines). It is clear that some flights between the two destinations are essential, and both CAL and Eva have said they will try to maintain at least one round-trip journey per day.
If you are unlucky enough to require medical attention while in Taiwan, the Director-General of the Department of International Information Services, Ambassador Mr Henry Chen, explained to us with a degree of national pride, that only a very small charge would be made for your healthcare. Taiwan has a universal healthcare system.
Any Taiwanese citizen is expected to enrol in the compulsory National Health Insurance programme. They then pay a premium which is put towards healthcare expenses and virtually all of the population is covered. For anyone below the poverty line their premiums are covered by the government, ensuring that nobody will ever be denied healthcare.
---
The Scottish picture
Here in Scotland the Chief Medical Officer has confirmed that 106 Scottish tests have been carried out and all have proved negative.
NHS Scotland has information for travellers who have returned from the Far East here.
If you have a high temperature or shortness of breath then you are encouraged to phone NHS 24 on 111 or contact your GP (again by phone). They also say that there is no evidence that face masks for the general public are effective in stopping the spread of the virus.
---
On arrival back in Amsterdam and then at Edinburgh Airport, it almost seemed wrong that those wearing face masks were in the minority, and nobody was there to take my temperature or offer me an automatic spray of disinfectant on my hands.
But I plan to keep a pack of antibacterial wipes at the ready even here in Scotland where any non-expert might think that the cold weather would kill off any bugs!
The Editor travelled to Taiwan as part of a group of journalists invited by the Ministry of Foreign Affairs Republic of China (Taiwan).