It seemed a bit empty on the Royal Mile today – the streets were closed to traffic and open to pedestrians and cyclists. Except there were not very many people about at all. Yes it was cold – but beautiful and sunny too.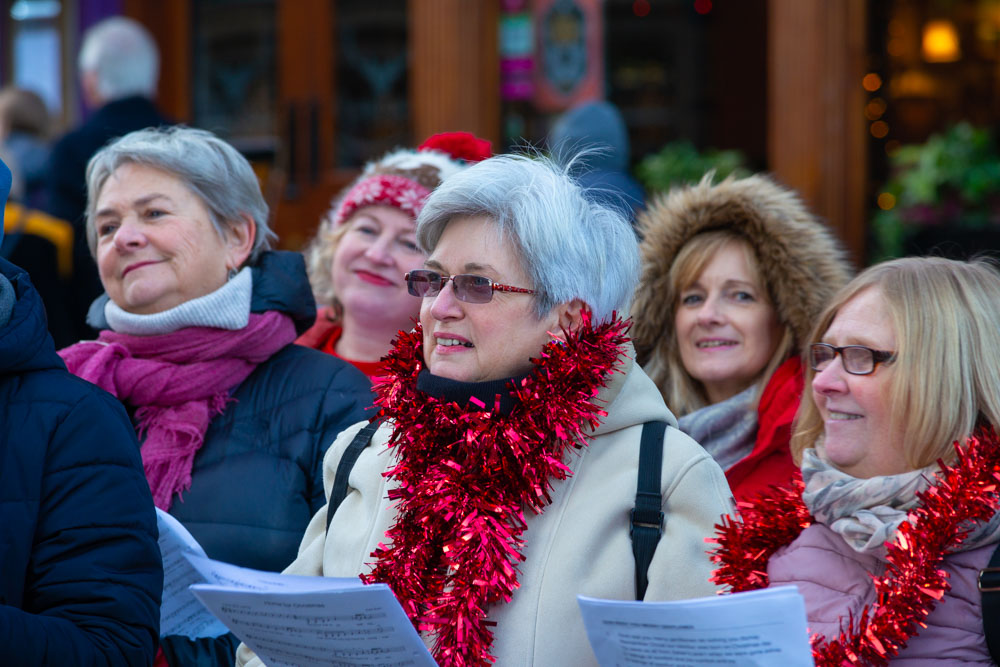 When we called in to the Scottish Storytelling Centre there was nobody there doing any knitting as promised.
When we called in at the Museum of Edinburgh, the RSPB were not there making feed balls for the birds as they had not been able to get their delivery vehicle in with all the supplies they needed before the street was closed.
We did meet Love Music Choir who were carolling at the top of Blackfriars Street, and of course Dave from Laid Back Bikes and Lissa Ferguson of Joy Rides Edinburgh were running their cargo bikes up and down the street and helpfully gave us a lift back up the hill.
At The Crannie – the newly opened community space on Cranston Street – there was free hot chocolate and biscuits along with the opportunity to try our hands at making paper chains for Christmas.
And the Taoist Tai Chi™ Display & Taster in West Parliament Square was lovely and calming.
The Winter Windows in the quad at the City Chambers are worth a visit of course.
We love the fact that the streets are closed to traffic, allowing us to stand in the middle of the street and take photos, admire the buildings and see things we might not otherwise see.
But then, there was not really as much to see and do today as there has been in the past. If you found anything else then do let us know!