To celebrate the new look at La Favorita there is a soft launch 50% OFF opening offer this Monday 25 November and Tuesday 26 November 2019.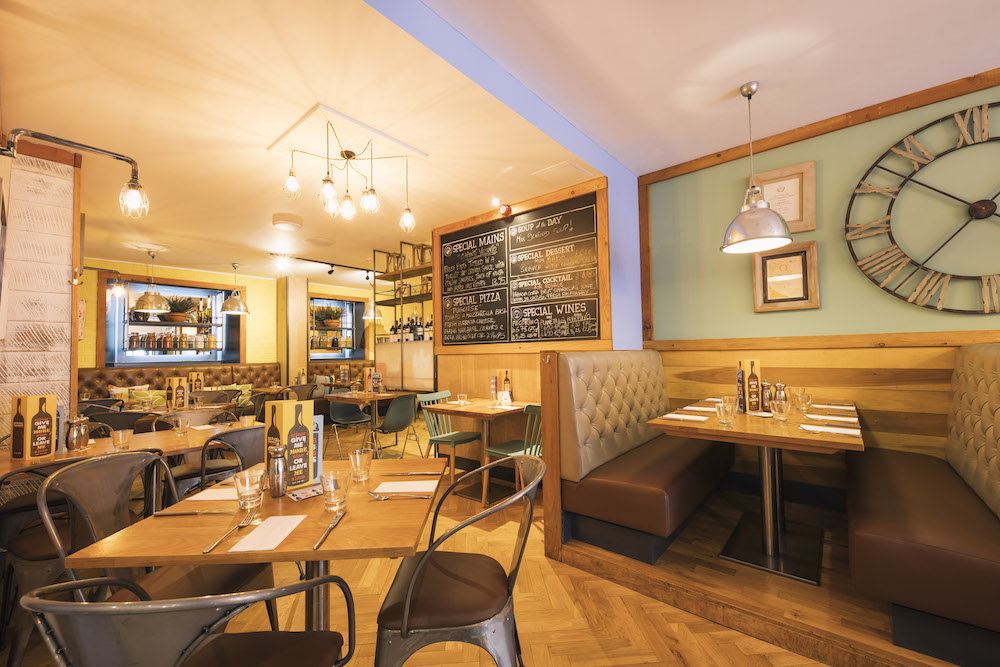 Vittoria Group has transformed its restaurant on Leith Walk with a stylish, modern design. 
The new-look restaurant builds on the original vision of the Vittoria Group Chairman, Tony Crolla and it comes from his simple ethos – to bring family and friends together over authentic Italian pizza and good times through shared passions – food, drink and music. 
The restaurant now has a completely different feel to it, as a result of its extensive makeover.
The owners have added a brand new kitchen and marble bar and the venue has been re-designed to give it a lighter and more welcoming feel to diners.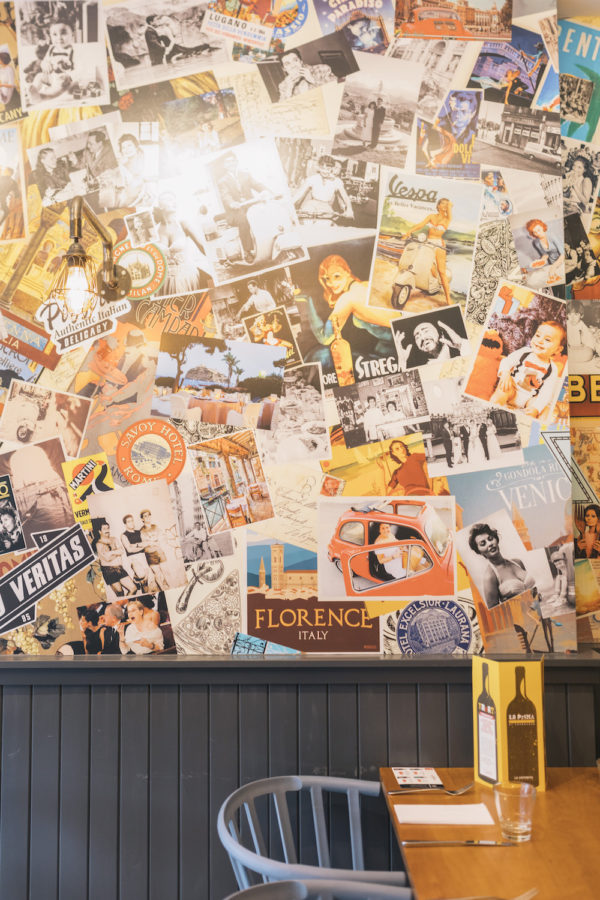 The use of fresh vibrant colours has greatly enhanced its overall freshness as well as a dramatic change to the exterior with heritage facade in teal with an abundance of new greenery and feature lighting.
Specially commissioned features of Limoncello, Prosecco and Olive oil murals frame the passageway to the restaurant party room which now has summer shutters.
On La Favorita's new menu the dishes you can find in most Italian restaurants have been removed and replaced with pasta dishes that balance authentic flavours with modern and distinctive ingredients.
Classic, rustic Italian dishes with a creative flair have been added to appeal to the vegetarian, vegan and health conscious consumer.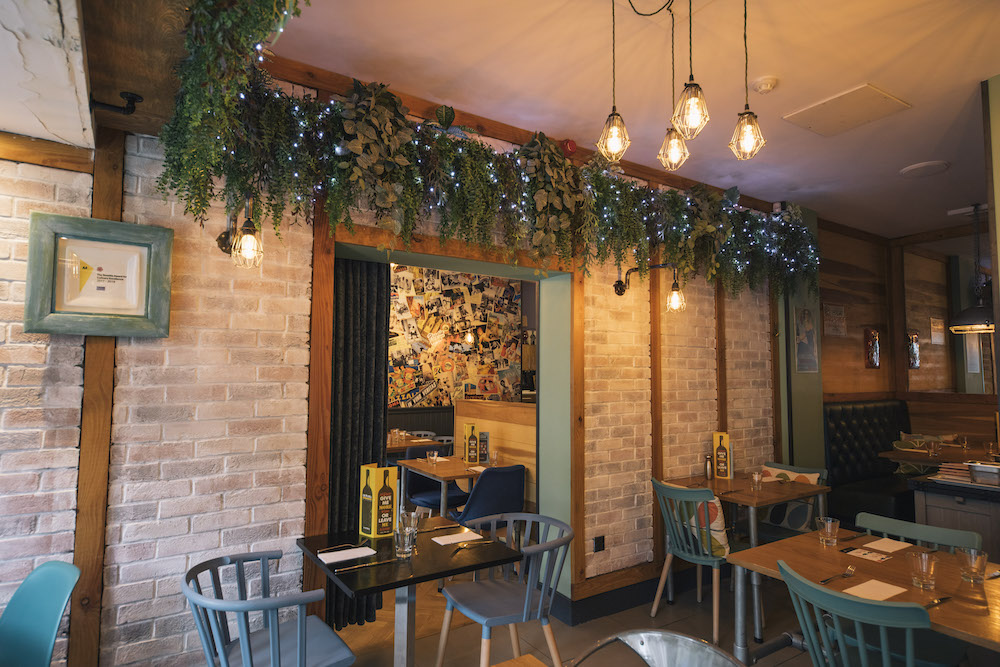 The award winning pizza menu has also been simplified and allows customers to 'build their own' with a varied choice of toppings as well as the introduction of a new multi-grain and seed pizza base that is both healthy and tasty. 
Vittoria Group Chairman, Tony Crolla said:"Over the past 50 years our family business has served up delicious Italian eats across our Edinburgh restaurants. La Favorita was the first pizzeria of its kind in Scotland to offer log-fired cooked pizza and in keeping with current and future trends, we believe our new menu and new look interiors will showcase the best of authentic Italian food and culture.
"Whether you want to grab a quick bite in a relaxed setting, have a proper sit-down meal with friends and family, or grab a drink at the bar, we have created a beautiful space for everyone to enjoy the Italian food our family truly love."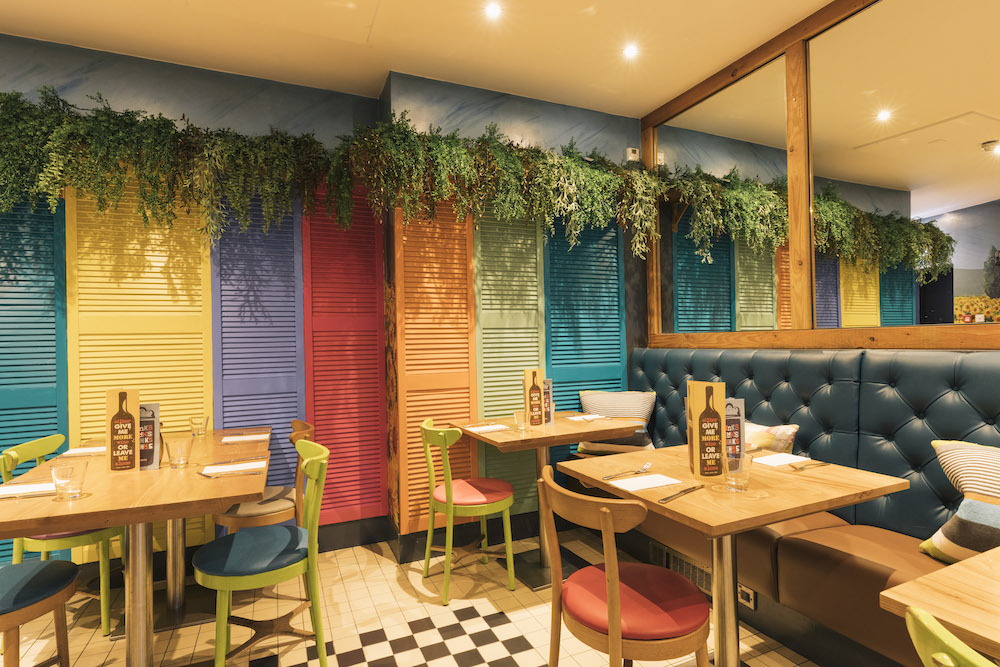 La Favorita on Leith Walk opened in 2005 and quickly became famous for authentic, freshly made pizza cooked in log-fired ovens, the way Italians believe pizza should be served.
La Favorita's pizzas are topped with mouth-watering ingredients and cooked in revolving 300C log-fired Italian ovens to give that special crispness and unmistakable smoky flavour.
While the restaurant brands authentic thin crust Italian pizzas are the highlight, La Favorita now offers so much more – delicious gourmet Italian pastas are made to order, with a great choice of antipasti starters, fresh salads and indulgent desserts.

The new-look restaurant will have a grand reopening on Wednesday November 27th and offer customers 50% OFF food during their soft launch opening on Monday 25th and Tuesday 26th November.  
To book visit www.vittoriagroup.co.uk/lafavorita/

To take advantage of the soft launch 50% OFF opening offer please visit: https://booking.resdiary.com/widget/Standard/LaFavorita/14853