Victorian Christmas Advent Calendar Workshop on Friday 22 November 2019 2.00pm. £10/person
Join the lovely people at Riddle's Court in creating a fun and minimal waste reusable advent calendar inspired by the Victorian love of Christmas and the work of Patrick Geddes.
During this workshop you will create a simple reusable advent calendar together. You will be taking inspiration from the work of Patrick Geddes by decorating your calendar using simple motifs and shapes from nature. You will also be invited to write meaningful seasonal notes to go inside each 'door' of the calendar.
A lovely way to make your Christmas merry, bright and a little bit more eco-conscious too.
Recommended for children ages 7+
Each adult & child attending requires their own ticket.

For more details and to book tickets, click here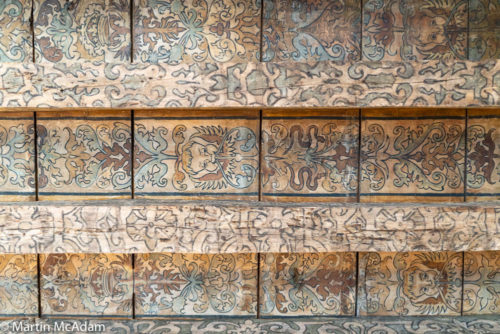 24 Doors of Advent Open Day on Thursday 12th December 2019 11.00am – 4.00pm. FREE
The 24 Doors of Advent project runs from 1 – 24 December 2019 and allows the public to explore some of Edinburgh's hidden gems through the doors of this real-life Advent Calendar.
Each day throughout Advent, a unique Edinburgh location will open its doors to the public.  

Custom House in Leith is also part of this project and is open on Saturday 7 December 2019 from 10.00am to 4.00pm. 
This event is FREE and unticketed. To see all the venues that are open to visitors, click here