The Edinburgh Diwali Parade, a lively and colourful procession of dancers, Hindu Gods, pipe bands and this year for the first time Chinese Dragons and Chinese Lions, left from the City Chambers yesterday afternoon led by the Lord Provost.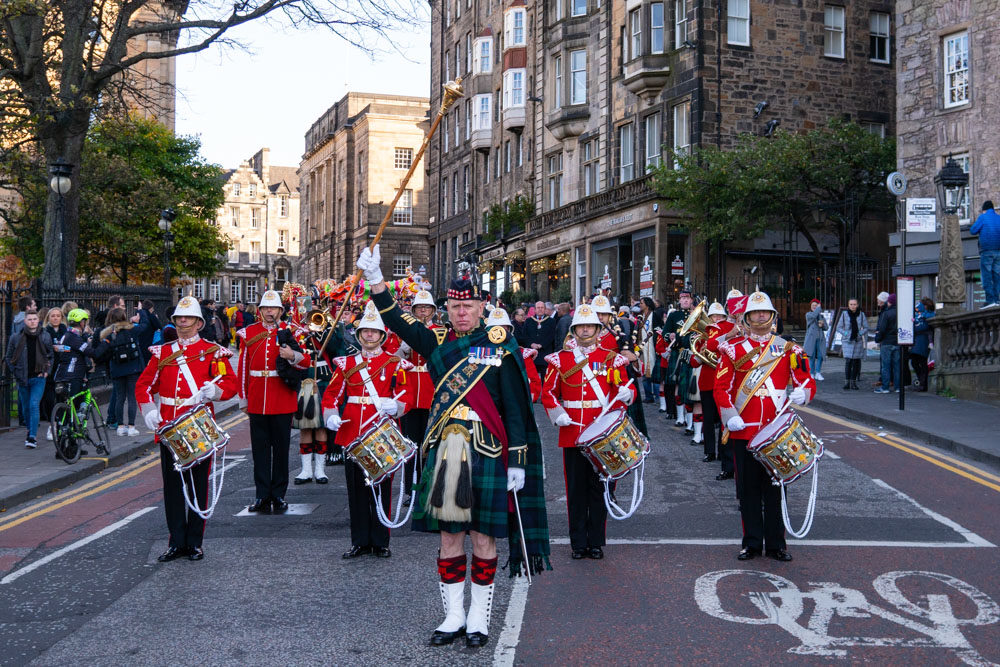 Dancers from the Edinburgh Bhangra Crew, Bhartiya Ashram and Edinburgh Dandiya were joined by Cuban Salsa Dancers and pipe bands from The Scottish Regiment, Glencorse and Stockbridge as well as representatives from the Riding of the Marches. 
Three floats of the Hindu Gods Ganesha, Hanuman and Shiva will be followed by the horse-drawn chariot of Lord Rama proceeding to his coronation.  The Parade ended with music and performances on Castle Street, before the celebrations move to the Ross Bandstand in Princes Street Gardens for more theatre, music and dance.  There was a twenty minute firework display at 7.30pm.
All photos Martin P McAdam